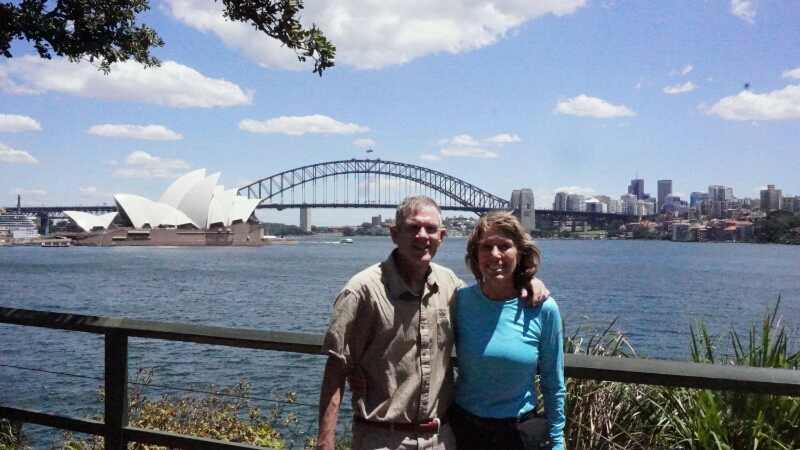 Jack:  Wow!  Here we are in Sydney after one verrrry long transit.  Monday, Dec 2nd, the flight from San Diego to San Fran was delayed and there would be no way for us to connect to our Sydney flight so we tried again on Tuesday.  The Sydney flight was nonstop, some 14+ hours but Barb put us in Business Class –  Woooo, never flew Business, what a pleasure.
Barb:  Weird.  When I used our miles for tickets, long ago, I discovered that the required miles for business were LESS than economy on the same flight!  No brainer!  After this flight, I told Jack that he would be hard pressed to put me in Economy ever again on these longs ones!   The seats go flat, like a bed, more comfortable than sleeping in a tent on the PCT!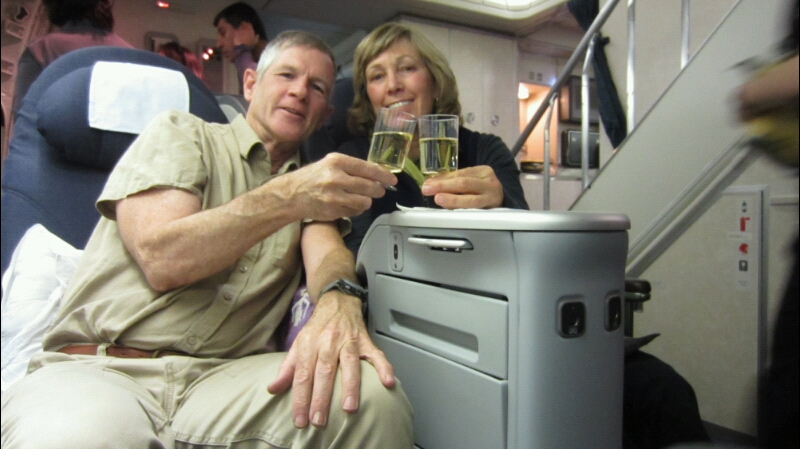 So here we are in Sydney at a nice hotel downtown within walking distance of most places.  Tomorrow we are touring the Opera House and Saturday we will be picking up our "Caravan"which is no more than a glorified VW bus.
Jack:  Ok, two more things.  At the very top of this page is a link that say "Where We Are".  Click on it to open up a map with our latest Spot location.  We are using the same device that we used on the PCT to track our progress.  There are a lot of interactive buttons on the left side of this page as well and if you click on our location, you can get date and time.  Secondly, I have a subscribe link on these pages on the right.  If you enter your email address then authenticate the first email you get, you will be subscribed and receive an email whenever we upload a new post.  As an alternate, you can simply bookmark this address and check it whenever you wish. 
G'day!