New Zealand has two main islands, the North and South islands.  We are touring the South Island first, and flew into their largest city, Christchurch.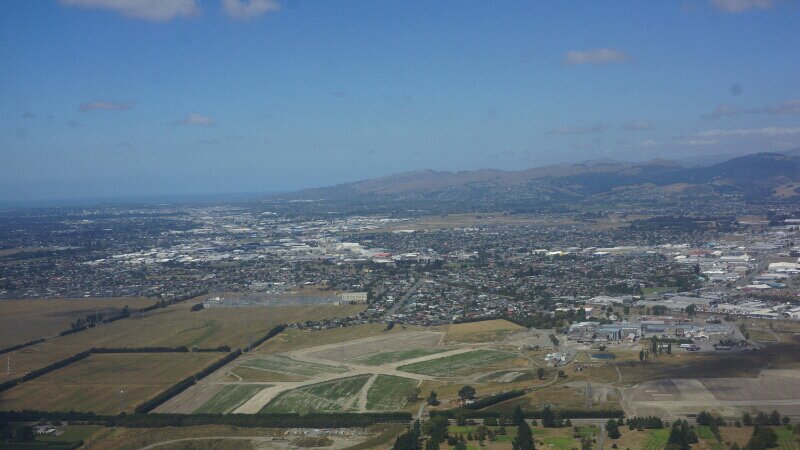 View from the air.
Christchurch is a vibrant city of about 400,000 and is in transition following two devastating earthquakes.  On Sept. 4, 2010 at 4:35 am they were hit with a 7.1 that lasted for 40 seconds.  There was property damage but because of the hour, there were no fatalities.
Fast forward to Feb. 22, 2011, 12:51 pm, middle of the day, jolted with a 6.3 that lasted for 24 seconds.  This one was much closer and the energy seemed to be focused on the central business district.  People were flung violently into the air, buildings collapsed, and NZ's second largest city had changed forever.
Two multi-story buildings pancaked, damage was wise spread, and 185 lives were lost.
The city is still rebuilding, with many buildings still in the process of demolition or condemned and a large area of the business district is still closed to vehicular traffic.  It's called "The Red Zone".
Christchurch has much to offer ( a great museum and botanical garden, plus) but the aftermath of the earthquake cannot be overlooked.  Wandering through the business district was a sobering experience.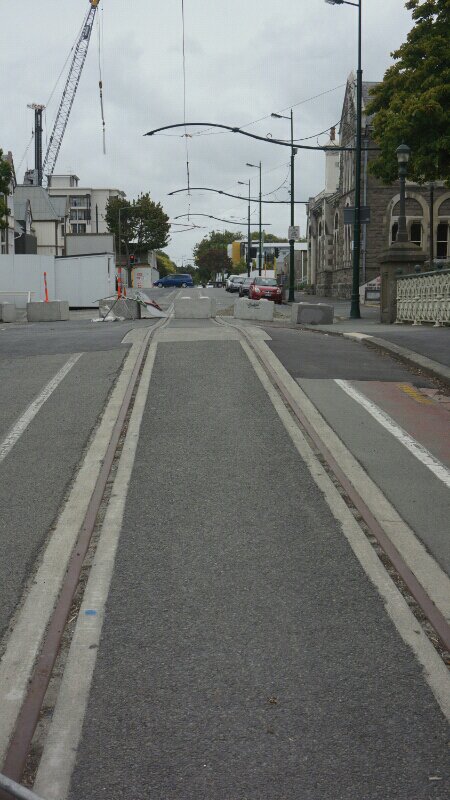 This road was straight before.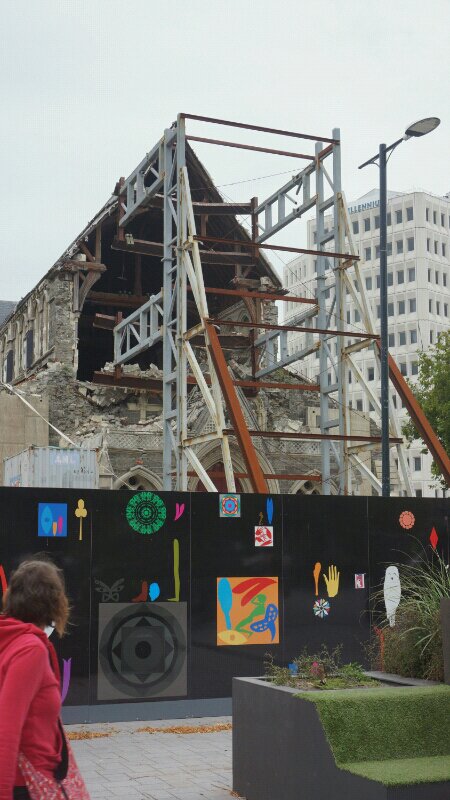 The cathedral was heavily damaged.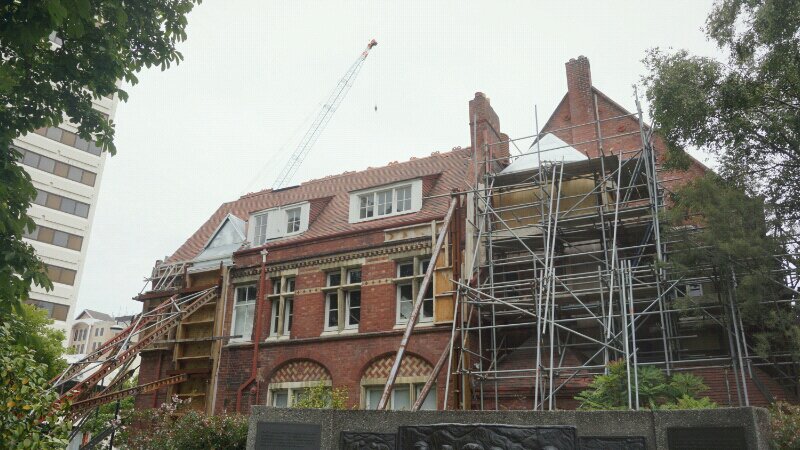 So many historical buildings were damaged or destroyed.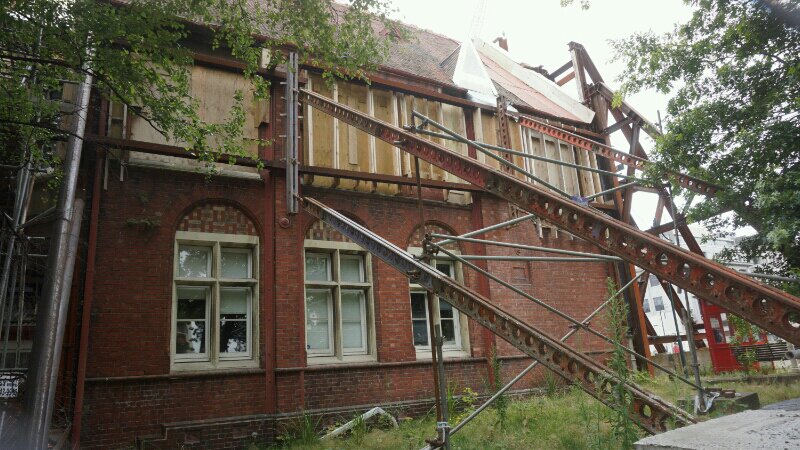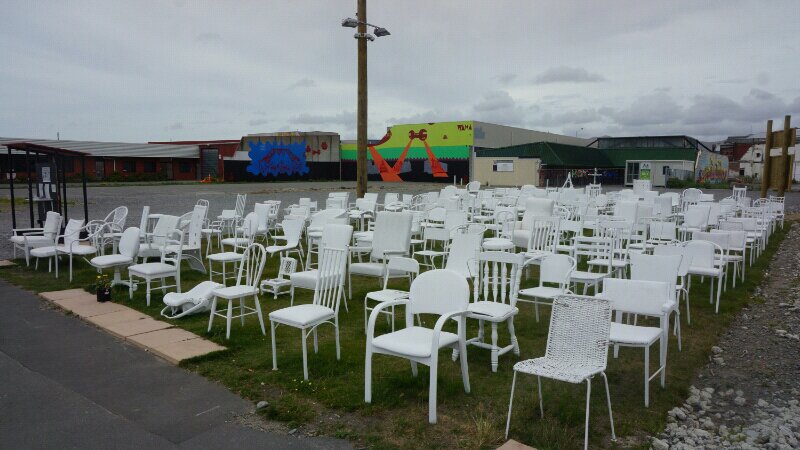 Memorial for the 185 lives lost.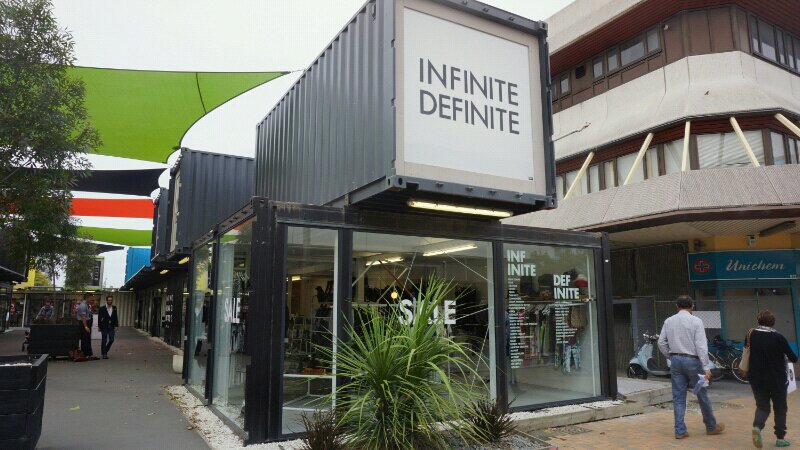 But, the city is resilient and is slowly rebuilding.  This shopping mall is called "ReStart" and the shops are made entirely of ship cargo containers.  The mall is about two city blocks long.
And now, on the brighter side.  You know we tried kangaroo meat in Australia.  Well, here in NZ, we had to try Kiwi.  Here is how it was prepared.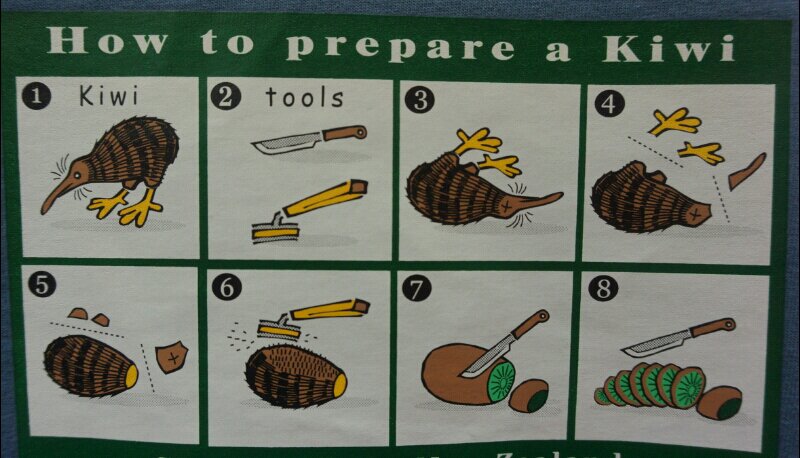 Yummm!  Doesn't taste like chicken.