Way down on the south end of the South Island is a place called Curio Bay. Not many people drive down this far but it is well worth it.  Instead of rocks, the bay is littered with petrified trees, dating 180 million years old.  The trees were buried by volcanic mud flows and gradually replaced by silica.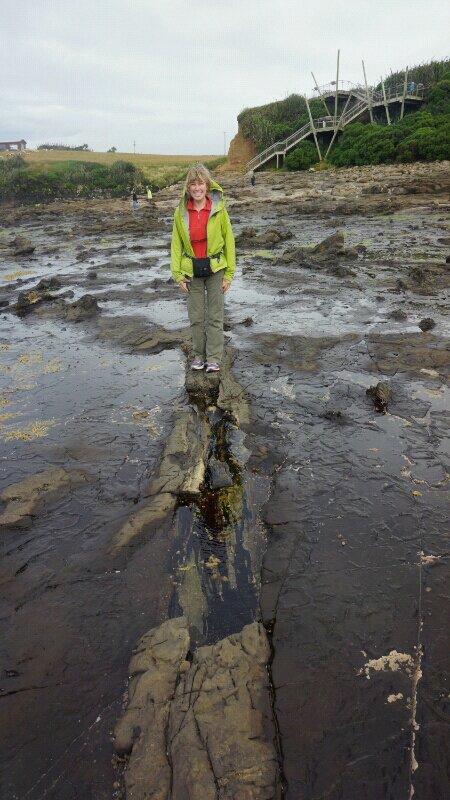 Standing on an ancient conifer.
In the evening, people come to see the very rare yellow eyed penguins waddle ashore to their evening hideouts.  We were there and even in very low light, got some great pics.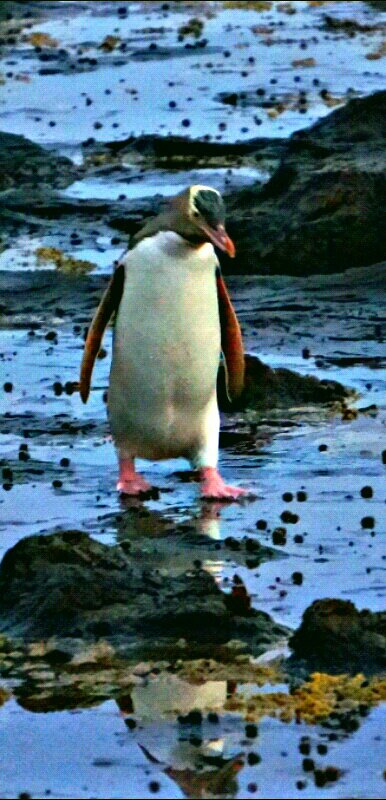 Mom coming in to feed her two young ones.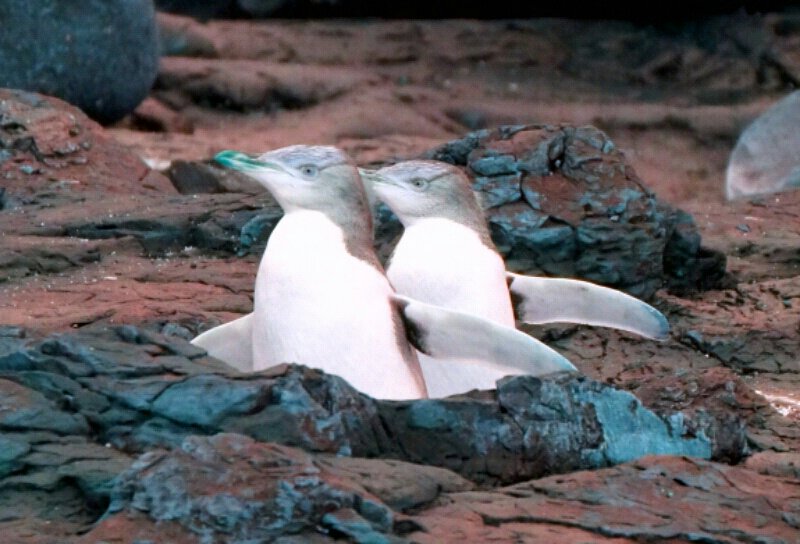 Youngsters waiting for mom.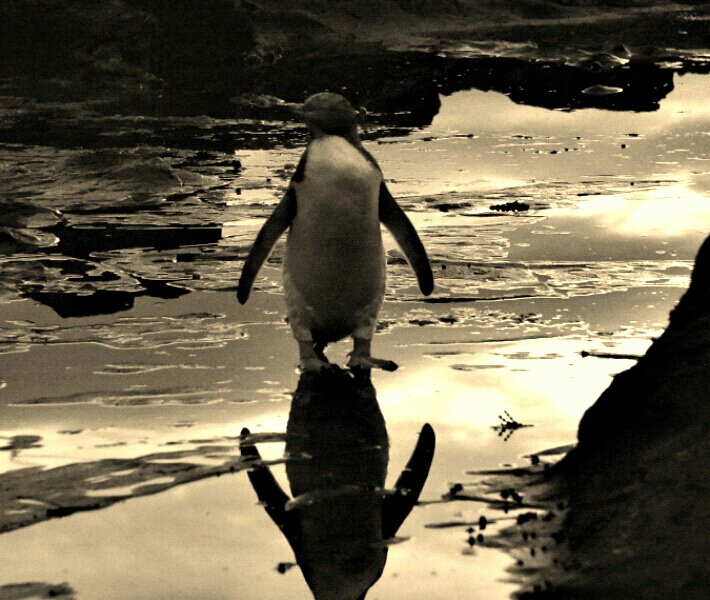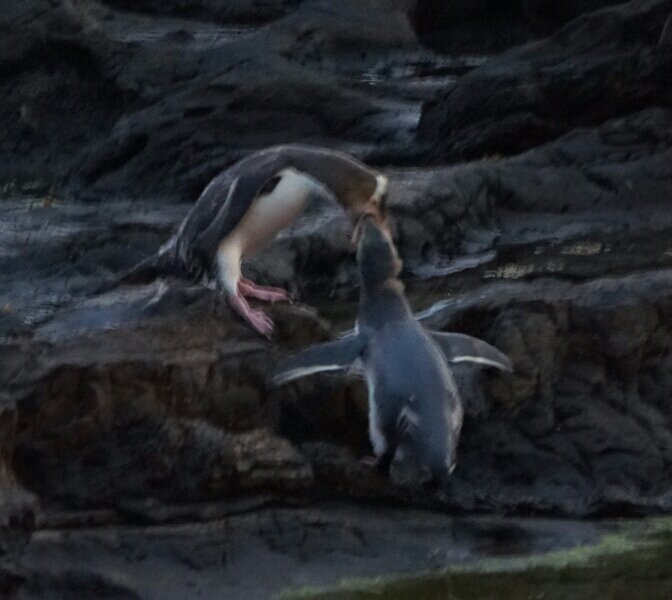 Dinnertime!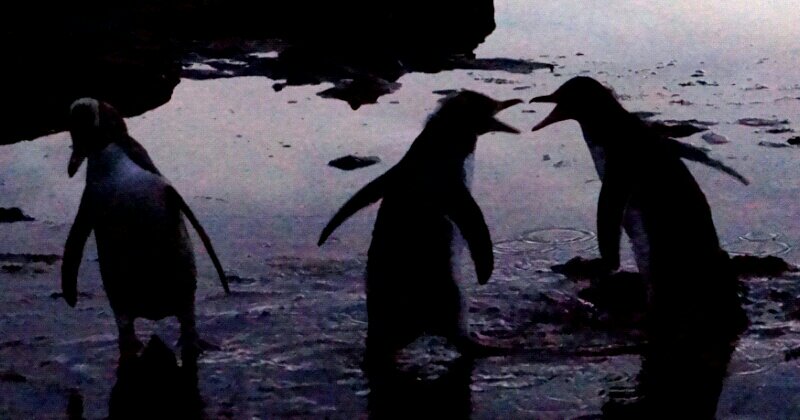 Kids fighting over dinner.  Mom looks away.
And, right next door to Curio Bay is Porpoise Bay.  Its claim to fame is the endangered, very friendly, Hector's Dolphins.
People say that you can walk out in the surf, knee deep and these dolphin will come right up to you.  That's why you might see people just standing around in the 60 degree water.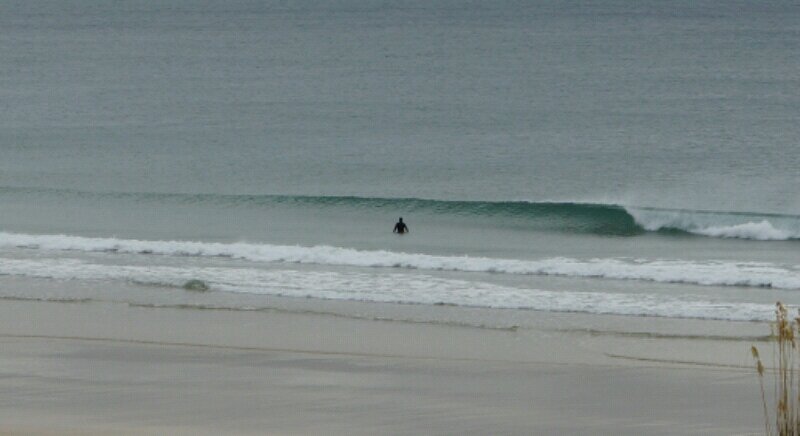 OK, we had wetsuits, so we followed a nearshore pod along the beach and, at what we thought would be a good encounter spot, ran out into the surf, like a couple of crazed tourons.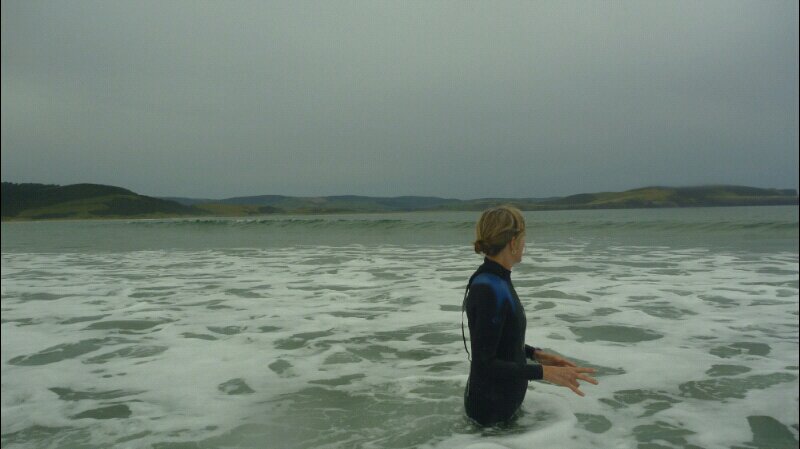 "Here Flipper, over here!"
The dolphins looked at us, yawned, and swam on.  Were they laughing?  We couldn't tell.  So we settled with some shore shots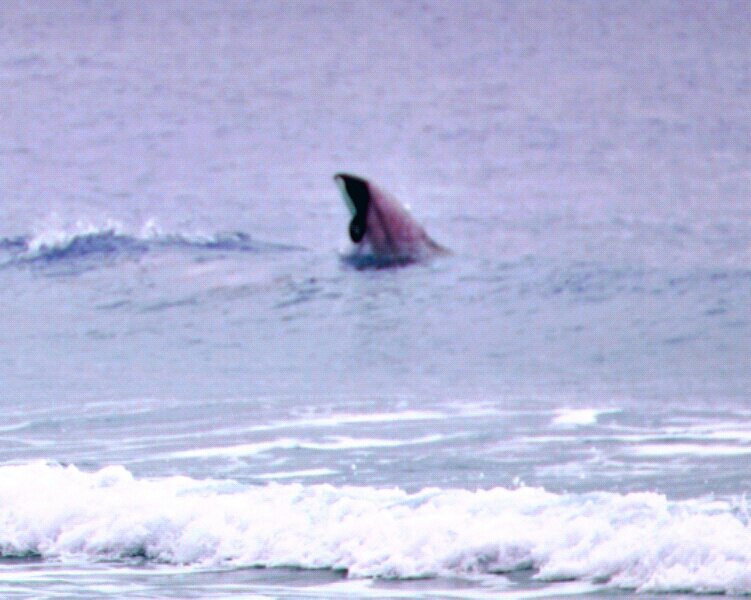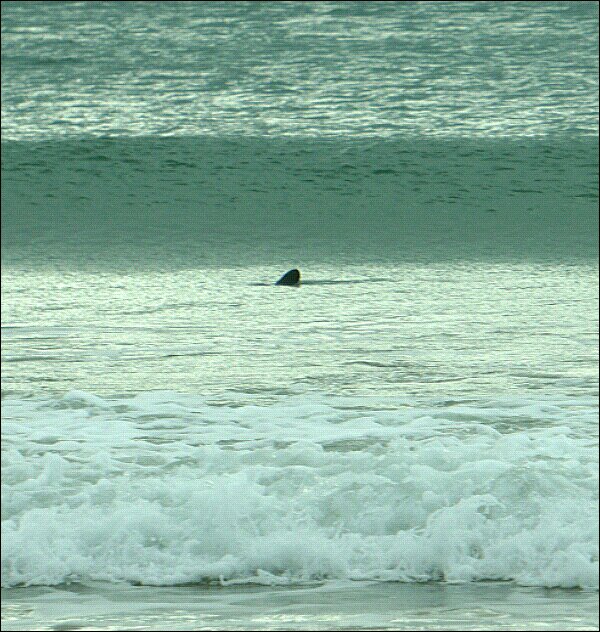 Above, Dol-Fin not jaws, playing around in about 4 feet of water.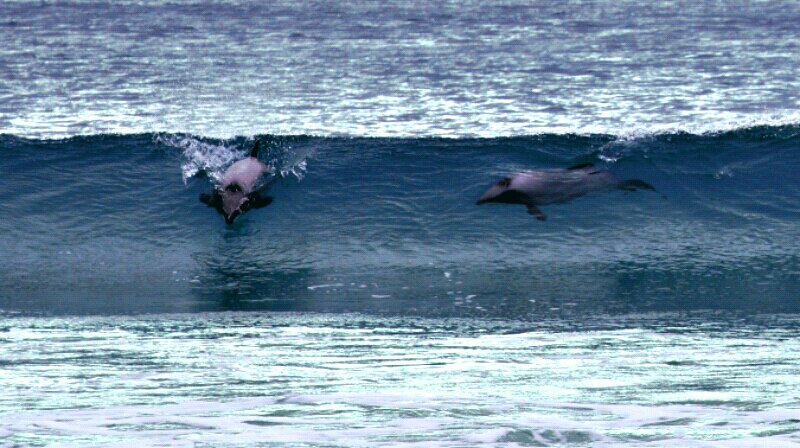 They like riding waves.
Then, not far along the southern coast is Nugget Point lighthouse, with more spectacular views.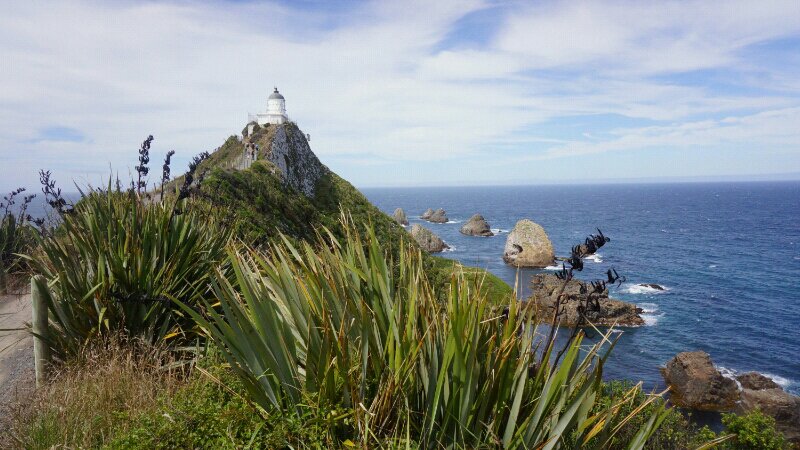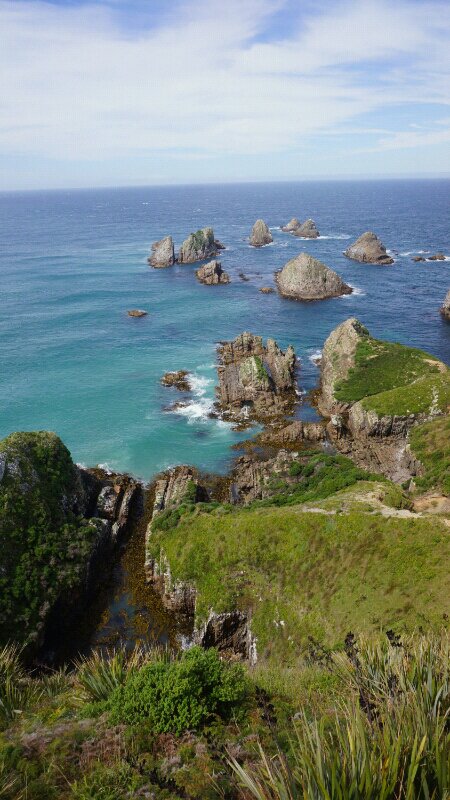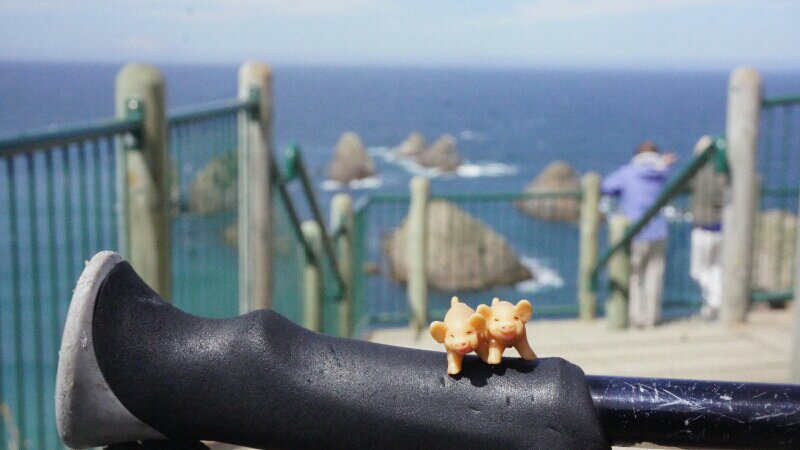 Nitas and Car, they are always griping about their hiking poles being too large.  "Deal with it, piggies!"