We have been doing so much in so little time, it is hard to keep up.
Australia's has those pesky bush flies.  They don't bite but attack your nostrils and eyes looking for protein.  Parts of the South Island here in NZ have the more voracious sand flies (and mosquitos)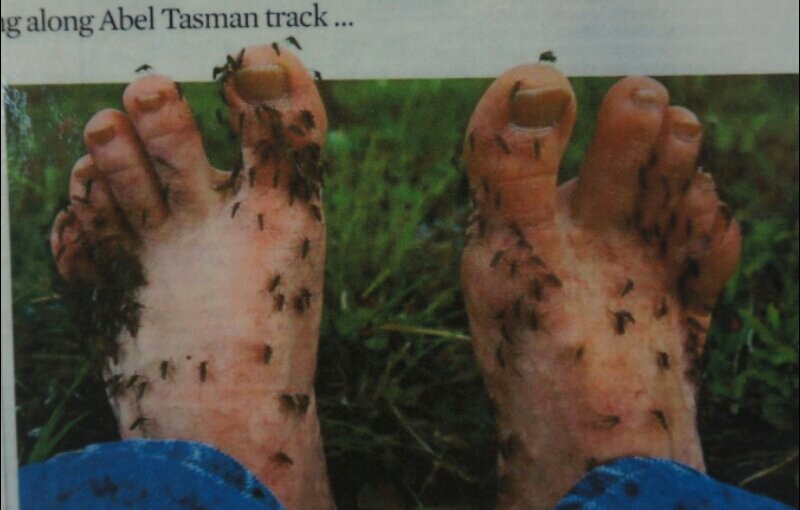 No, these are not our feet (above) but these flies bite and the bites itch for days.  DEET works well and you are best off with long clothing. 
Lucky for us we were only attacked two or three times and, we were mostly protected or ran for cover!   Word is that the N. Island doesn't have this problem.
We drove up a long dead end road to the east side of  Mt. Cook, to do the popular Hooker Valley hike.  Weather was poor so we sat in the car at the trailhead for two hours, waiting.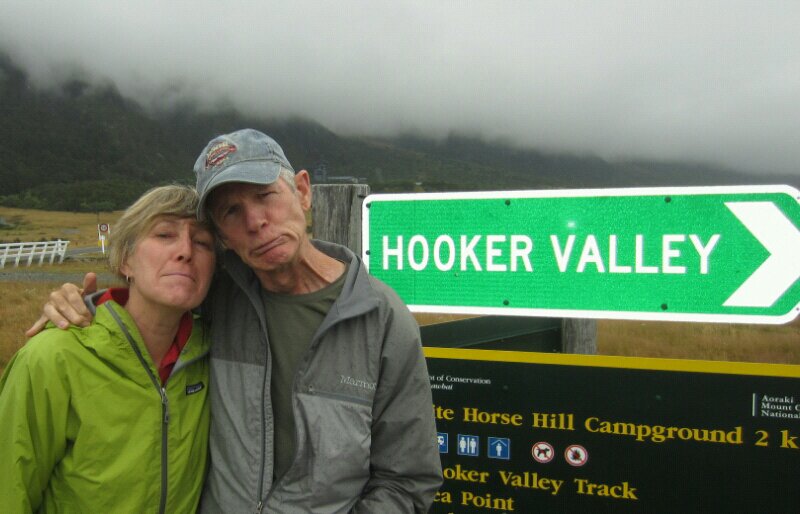 It cleared somewhat in the pm, not the postcard views, but still worth the four hour hike.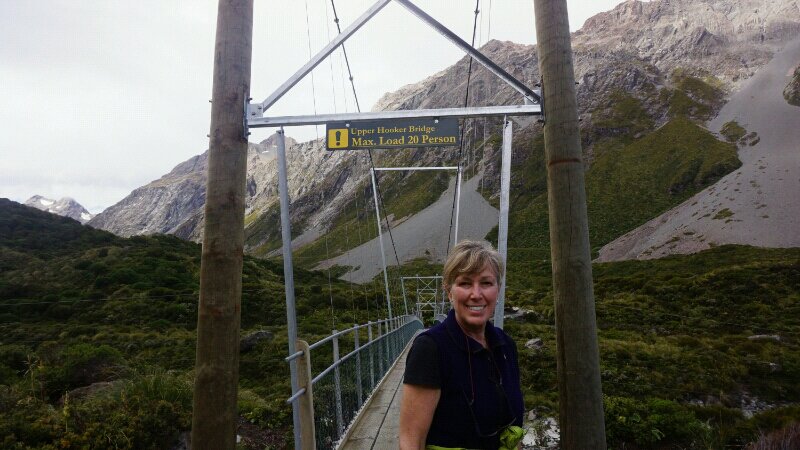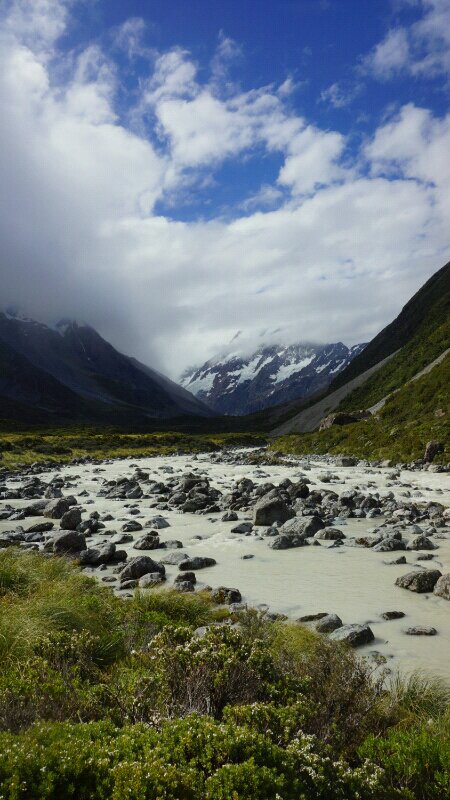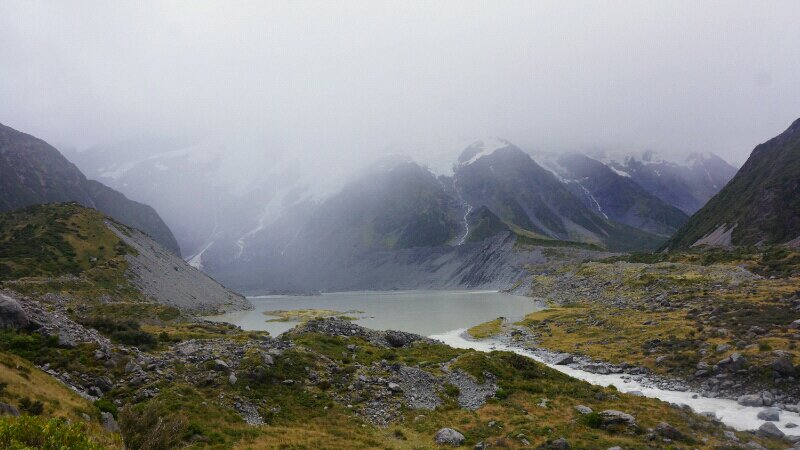 We only saw half of the majestic mountain but we did see chunks of glacial ice in the lake!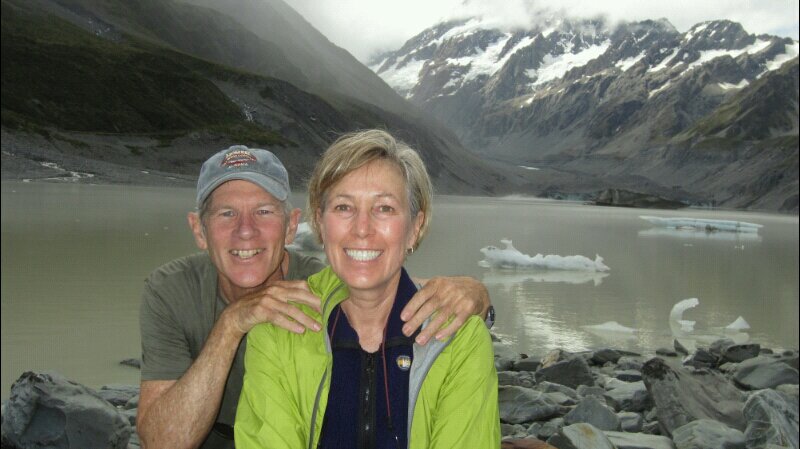 The view from beautiful lake Pukaki on the drive out was alone worth the detour up here.