Ever heard of merino wool?  If you have any icebreaker base layers, you know that merino wool is some of the finest (thin diameter) warmest wool on the planet and it is not itchy!
We drove through icebreaker country and noticed the different sheep.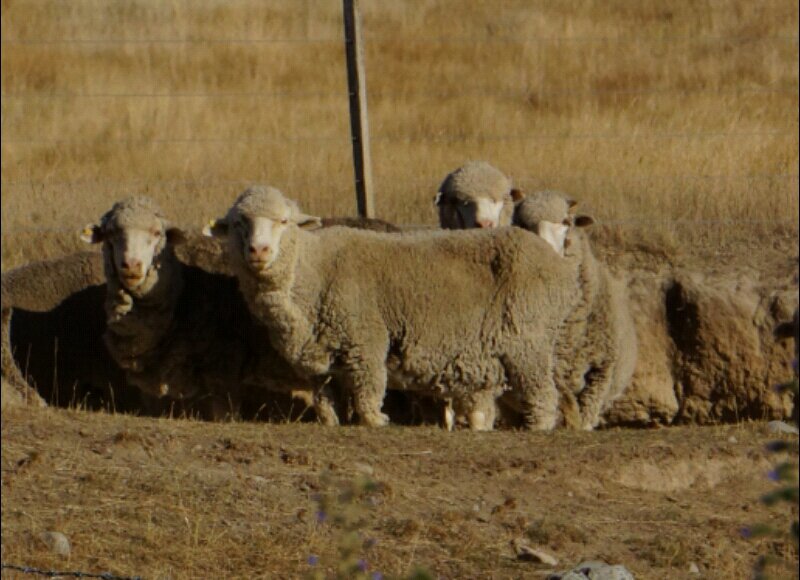 Merinos are darker.
Today, we were heading up to a slot canyon. 
It required again driving on a long gravel road.  Hmmm, the car rental lady told us we could see the entire country and never leave pavement and, well there's was the clause in the rental contract.
So, here we were again, breaking the rules!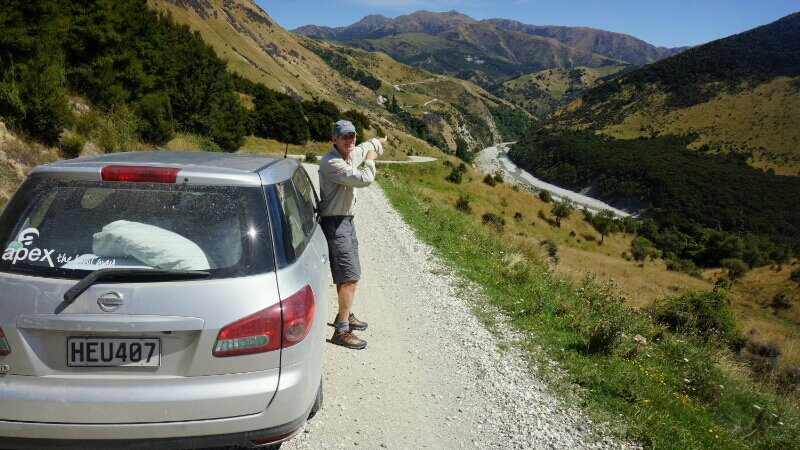 Fortunately, not much traffic.
To get to the slot canyon, we had to hike up a creek.  It involved no fewer than 30 crossings – all of which were shallow and easy.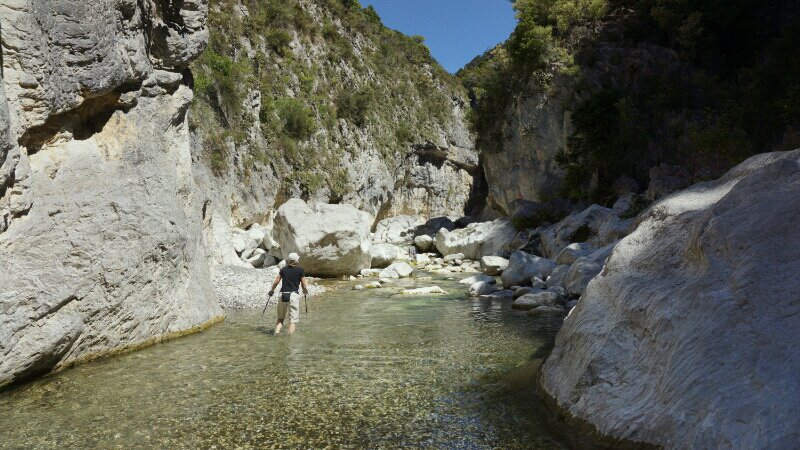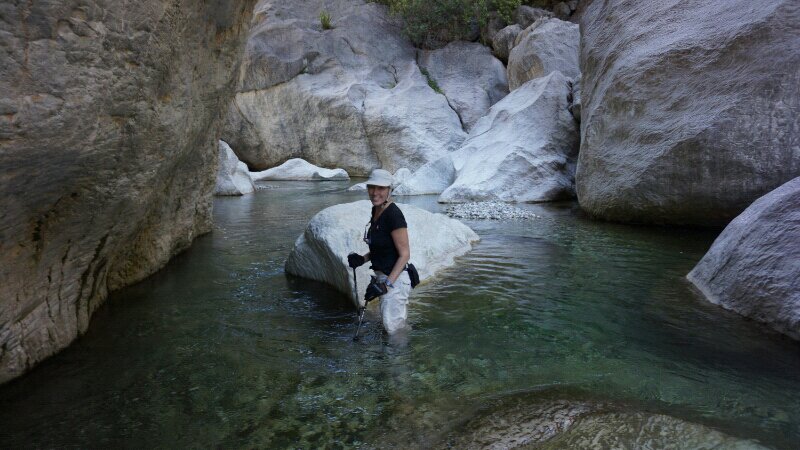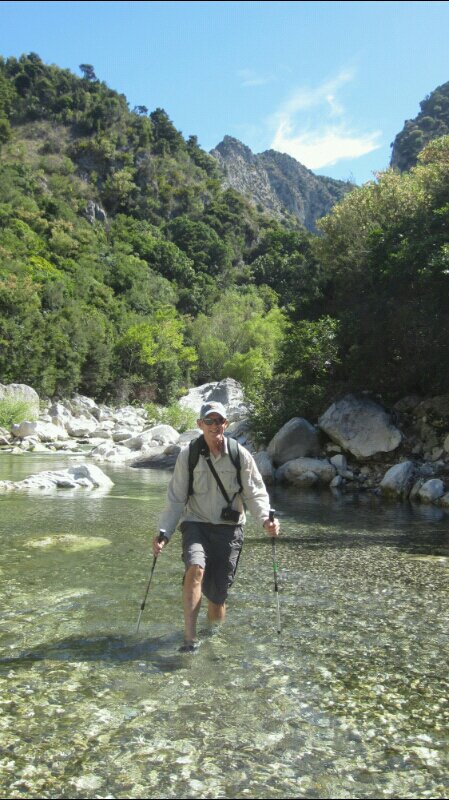 After an hour and a half, we arrived, along with a company of air force recruits.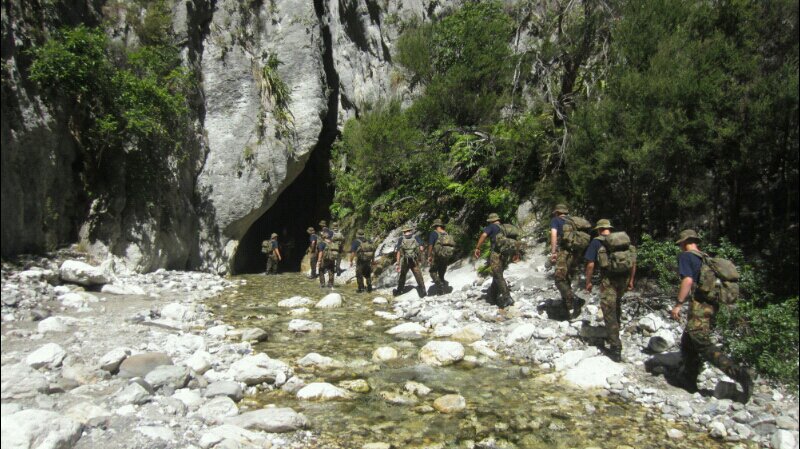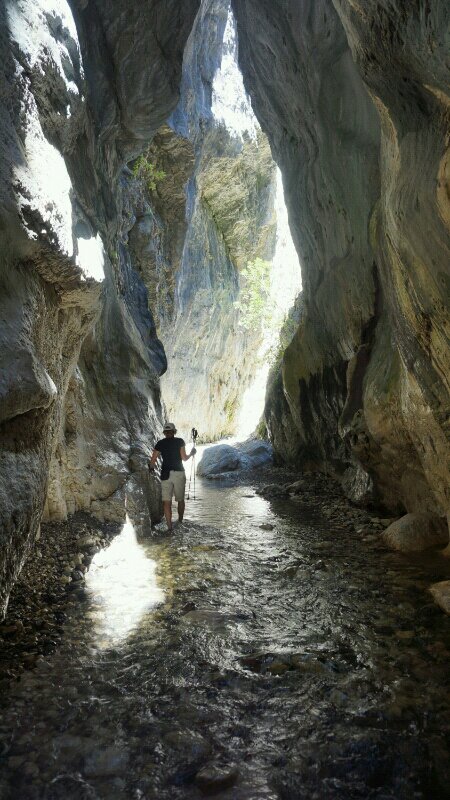 A short but fun canyon, and a great day hike.