The North end of the South Island is not to be overlooked.  As we planned for our Feb 25 ferry ride (from Picton), we found ourselves racing northward.  Farewell Spit is on the very north end but we looked at the deep sand and decided our little rental car would quickly be up to its axels.  Then, there was "the clause" in the rental agreement..
So we headed to the Cape lookout and Wharariki beach instead.. A good decision.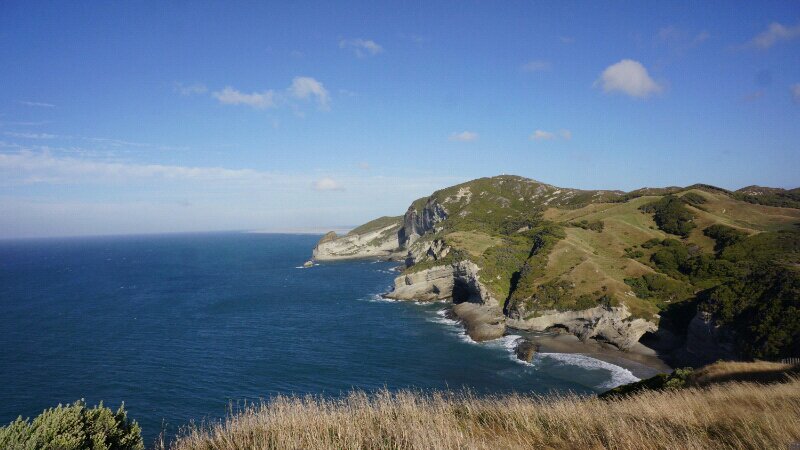 View from Cape Farewell.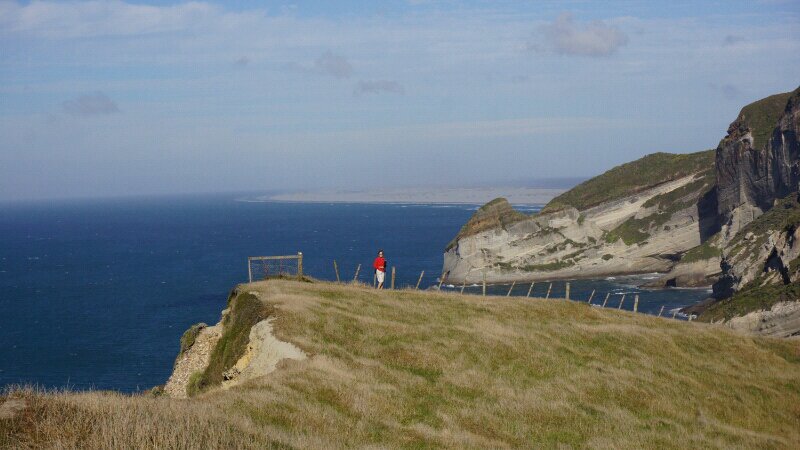 Off in the distance you can see the long sand spit.  From the lookout, we headed down to the nearby Wharariki beach.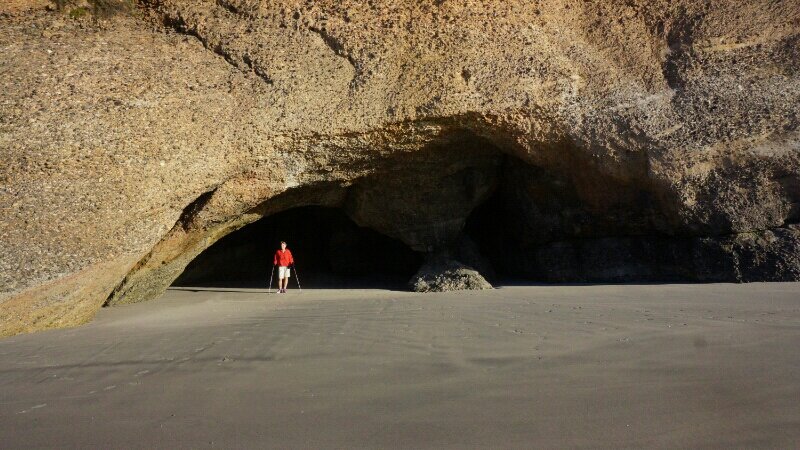 So we go into this deep sea cave (we had our headlamps!)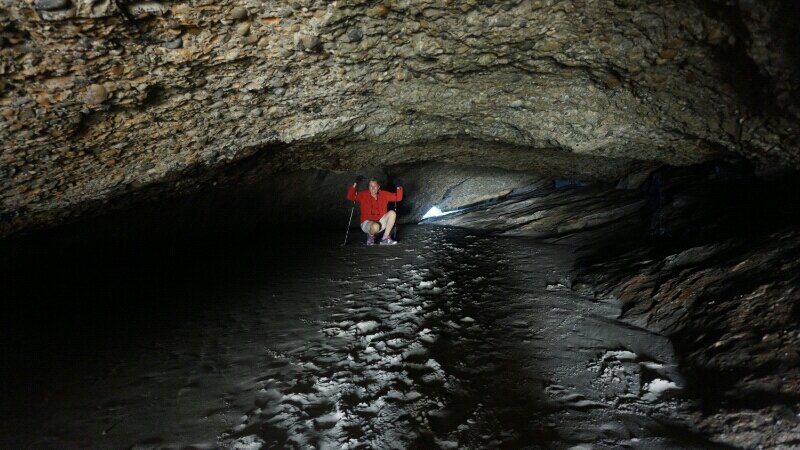 And, deep inside there was a sleeping seal along the left wall.  Well, he woke up and growled.  Imagine being back in a deep sea cave and some big animal is growling at you in the darkness.  To say the least, it startled us ( more like scared the Bejesus out of us!) as he was about six feet away.   We yelled, he yelled, and we quickly hightailed it out of there.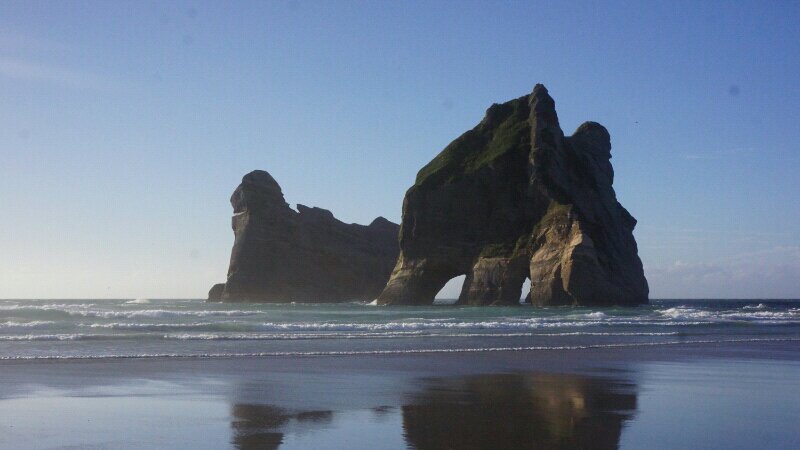 Wharariki beach is way cool but it was very windy.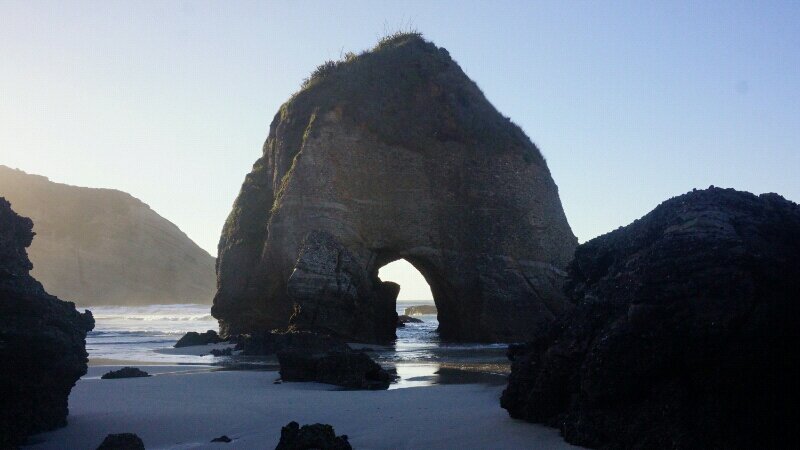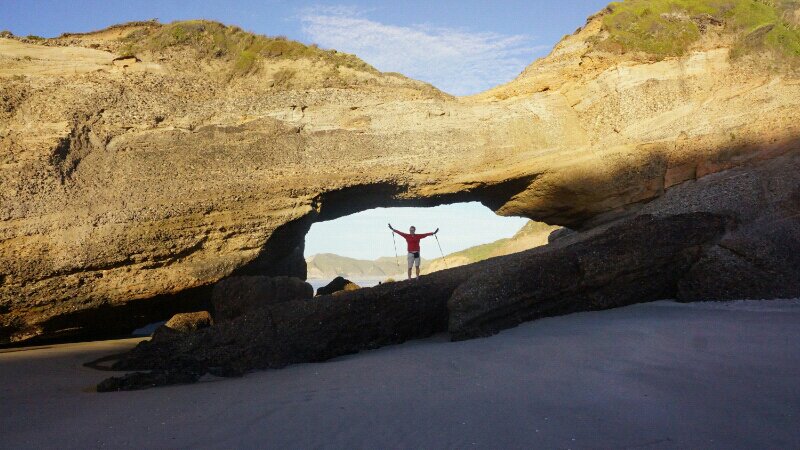 Then on our way back down to the ferry town, we stopped at Abel Tasman National Park and did a short segment of the (famous) AT beach/jungle Track.  Makes you want to hike the whole enchilada, but we were out of time.  ( it's a multi-day hike)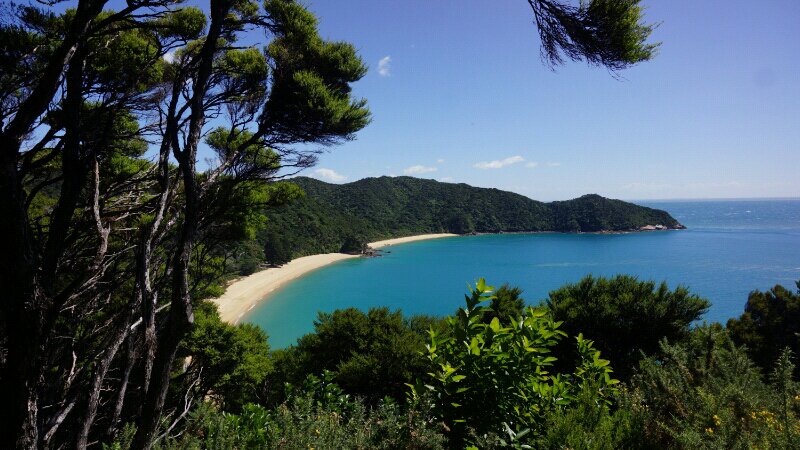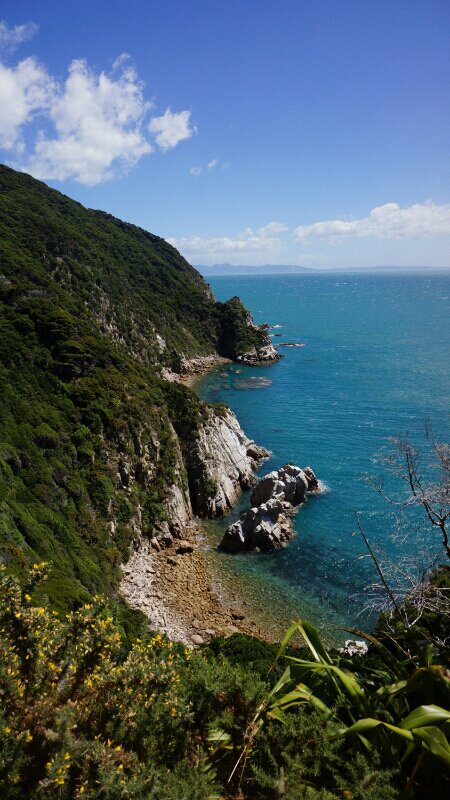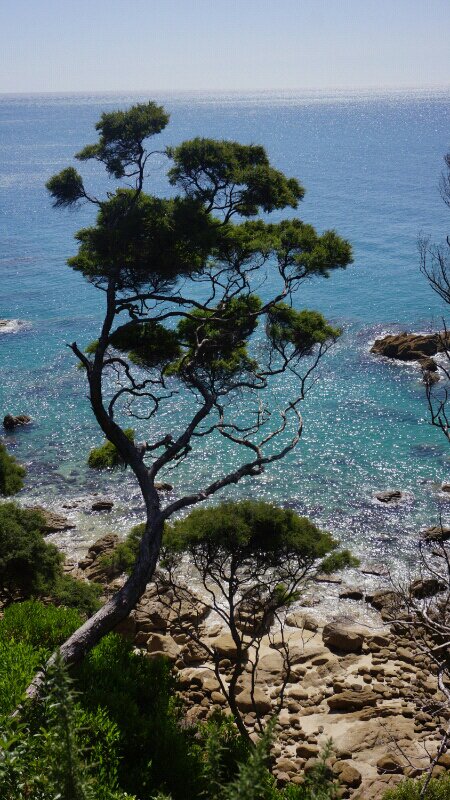 Awesome coastal views.  We would walk in the forest, then along the beaches.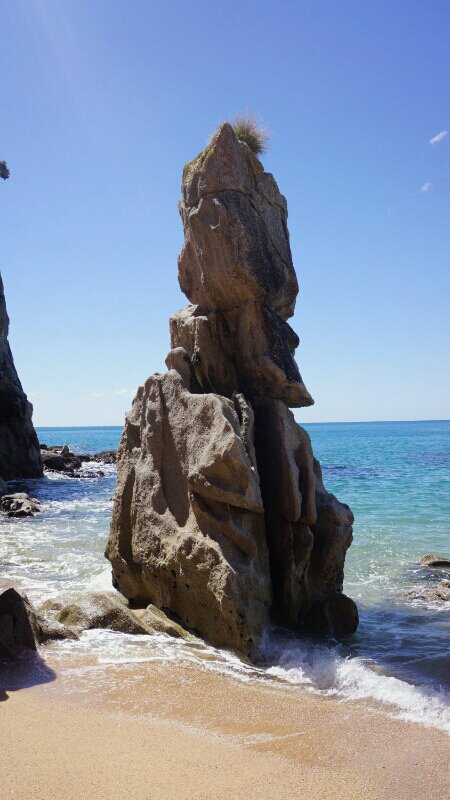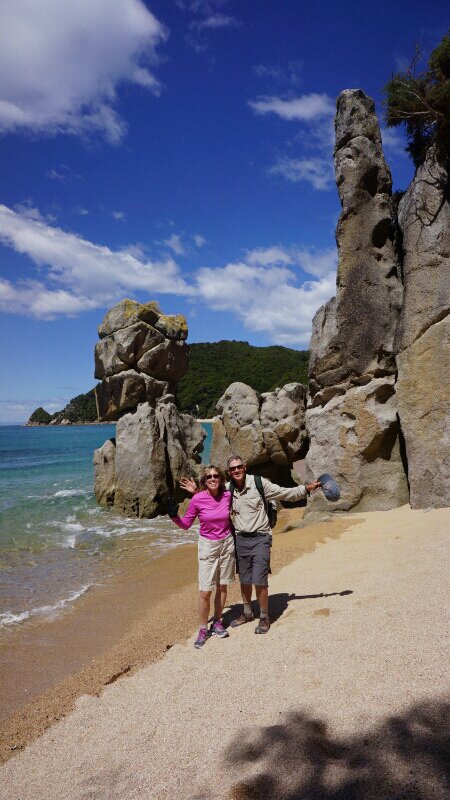 After the really wonderful walk, we raced down to Picton, caught the car ferry and had a very pleasant 3 hour journey across the straits to Wellington, on the North Island.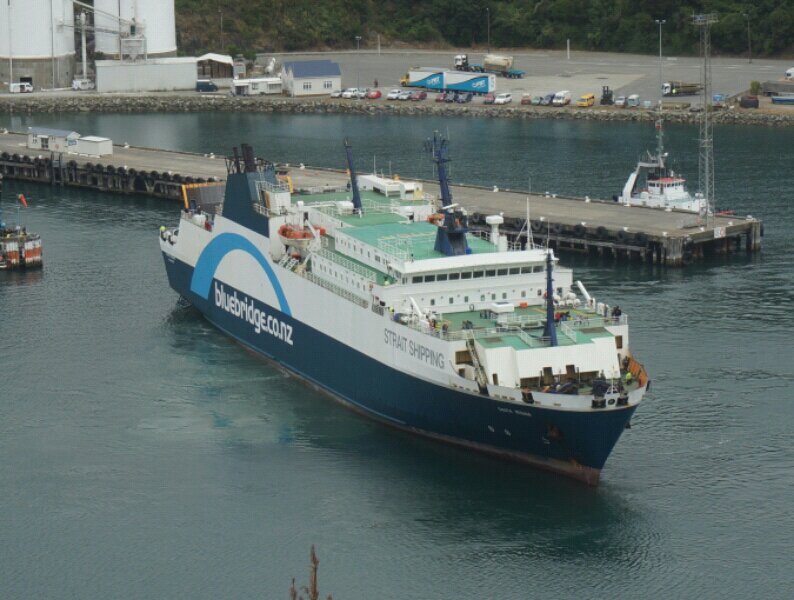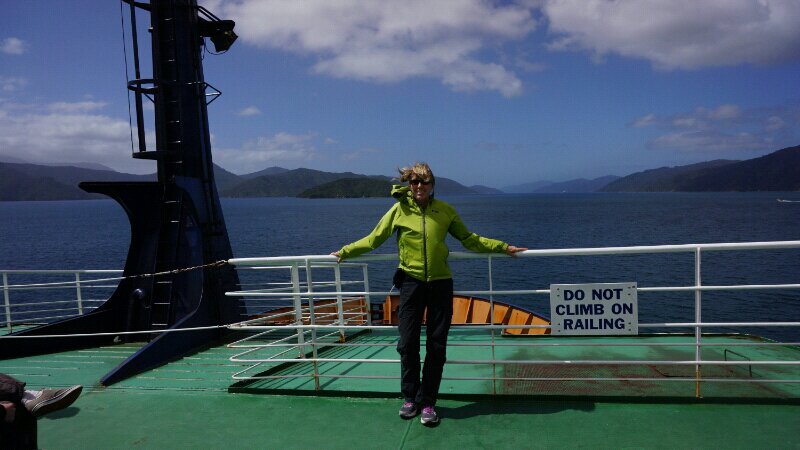 We had two days to blast up (300 miles) from Wellington to Hamilton, (near Auckland) for "THE WEDDING" !