This entire trip was precipitated by a wedding. 
Back in 2011 when we hiked the Pacific Crest Trail, we met a very fun Kiwi couple, Barb and Duncan.  We hiked for some very long distances as a foursome and shared some extreme adventures in the snowy Sierras. 
It was June 13th on the upper flank of the tallest mountain in the lower 48, Mt. Whitney, that Dunc proposed to Barb.  We were camping about 5 miles away at the time but we knew something big had happened when we saw Barb approaching, with a huge smile on her face and a brilliant stone on her finger.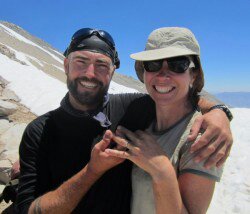 You can read the back story here.
It was one of those times when we became intertwined, a part of the story.  We knew that wherever and whenever the wedding was, we would be there.
March 1st was the date and we figured why travel all the way to NZ without touring the county.  And, heck, why not tour Australia as well!  So here we were. 
One thing we discovered:  KIWIS KNOW HOW TO PARTY!  And this was one fun, unique wedding / party.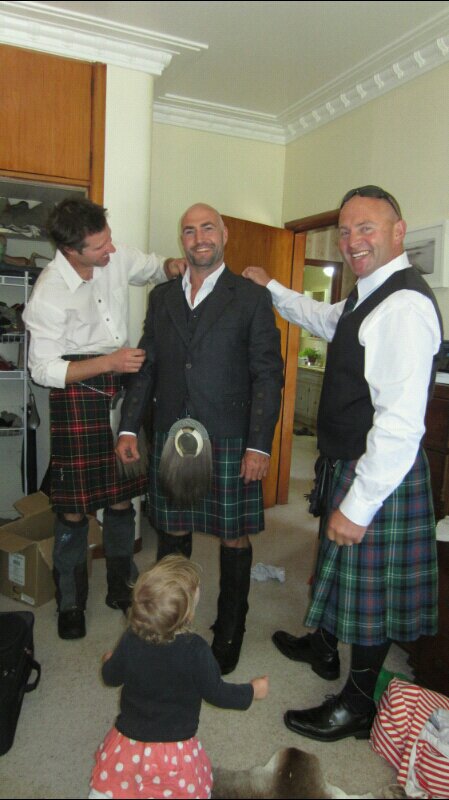 Dunc and the boys wore kilts.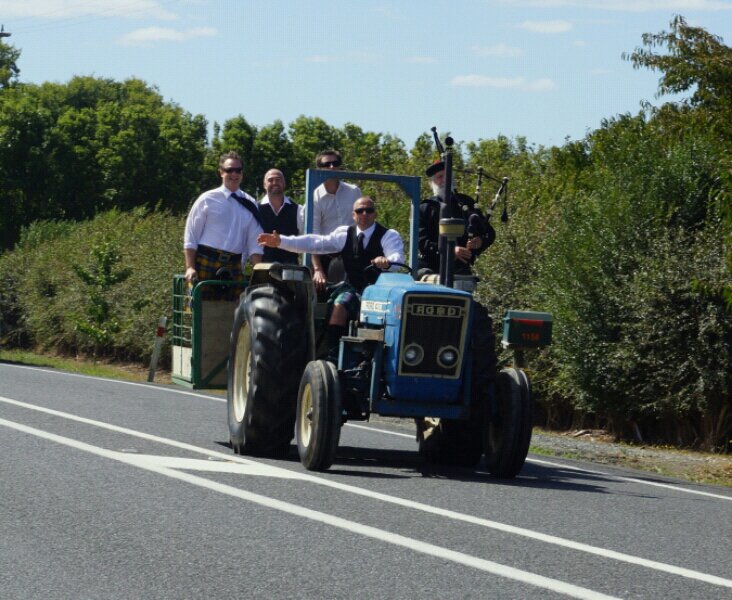 They rode a farm tractor to the venue.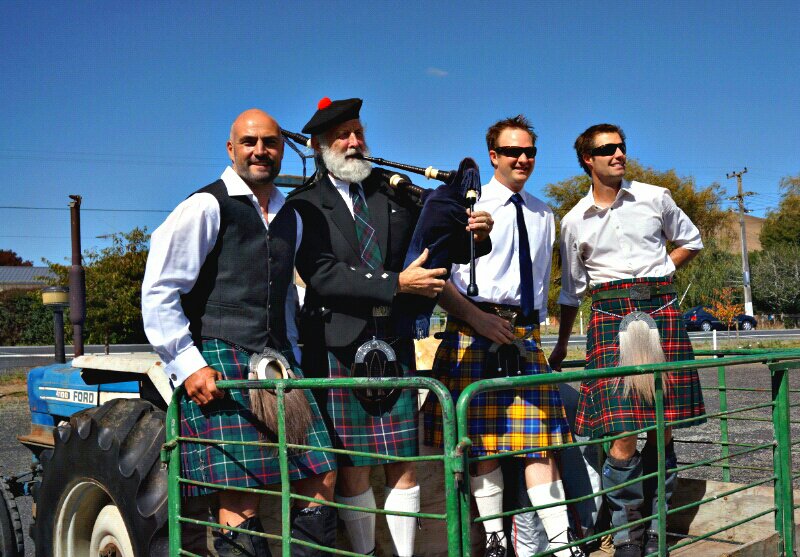 There was a bag piper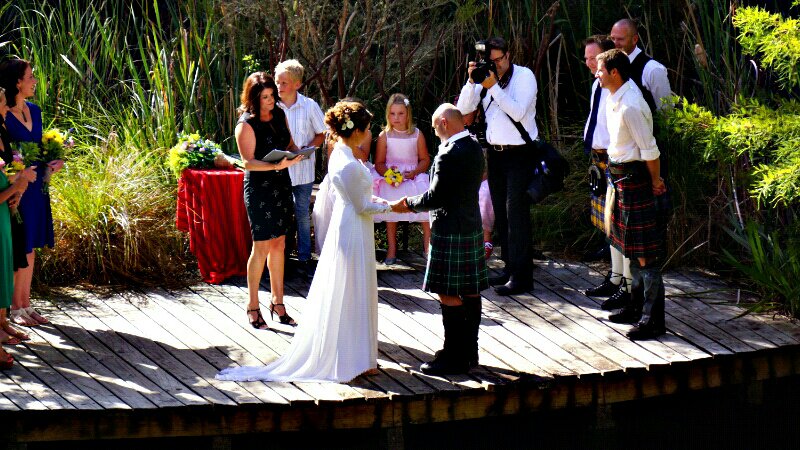 The ceremony was outside in a park, by a lilly pond lake.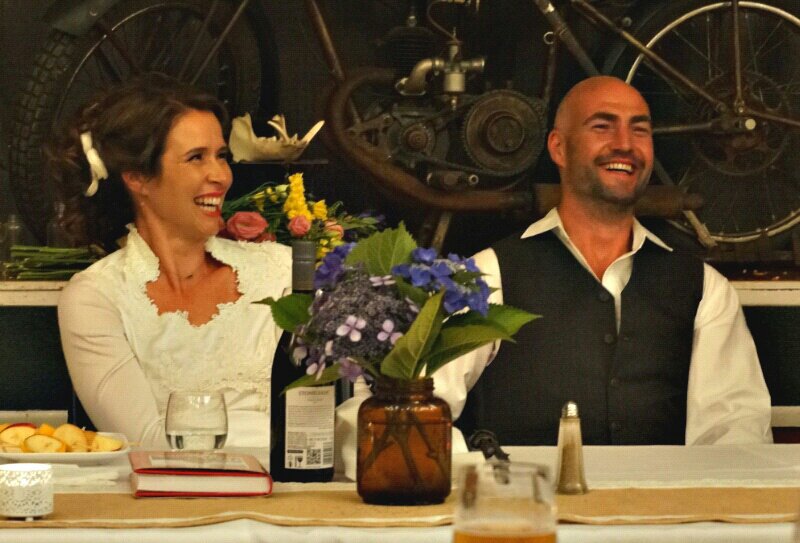 Reception was first rate.  Great stories, great food and grog.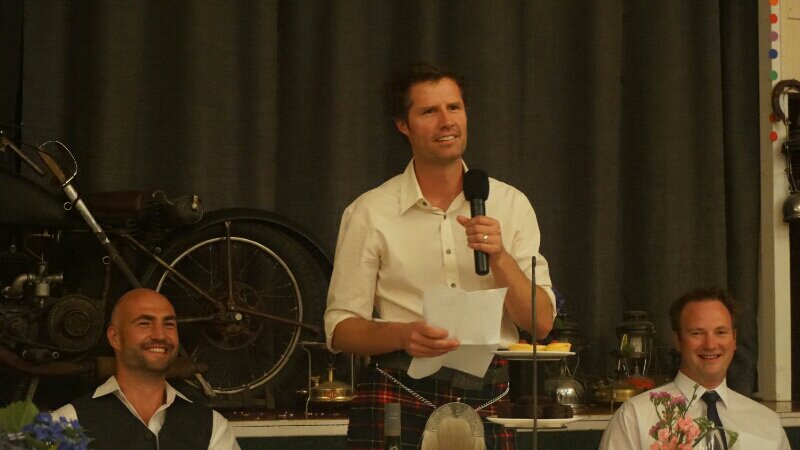 Stephen, the best man was a crack up!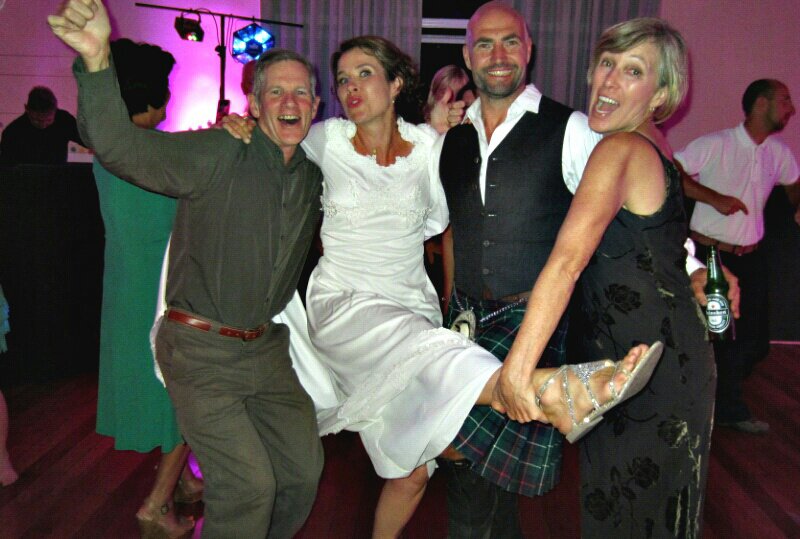 We danced until midnight.  The last song played was 500 miles by the Proclaimers, one that has a special place in our hearts (Do click this link!).  We crashed at 1:30 but the party went on until 4.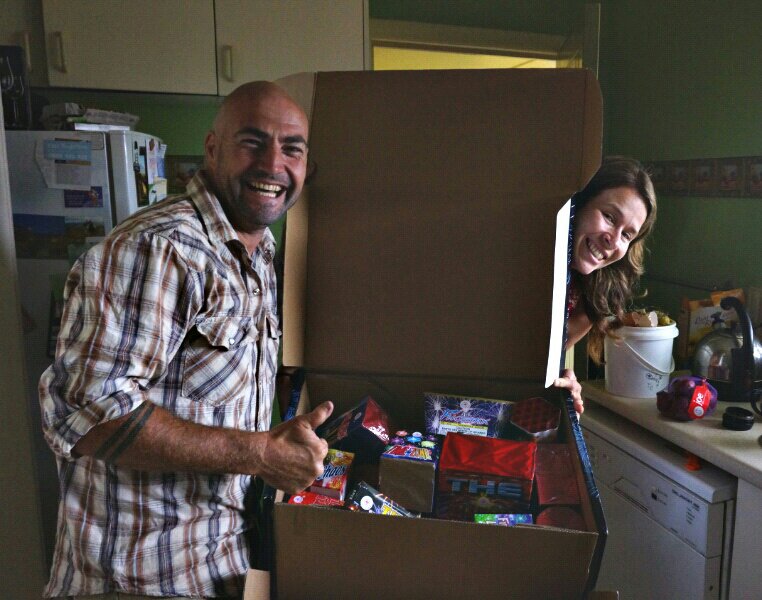 Fireworks at 4 am!  We slept through it all.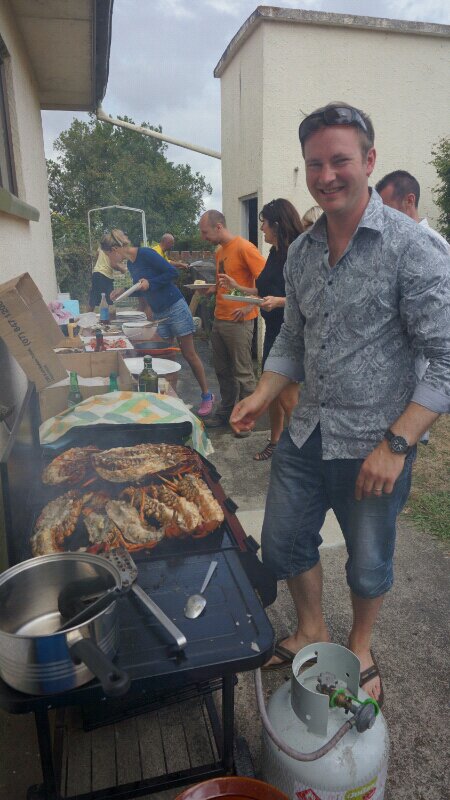 Summer BBQ the next day, at the Duncan farm.  Everyone showed up again.  More Par-Tay-ing!
3 pm,  helicopter lands in the backyard (its a big farm).  Dunc, Barb, sister and Rico boyfriend hop on for the short trip to Auckland, where Bruce, The Boss, Springsteen is playing.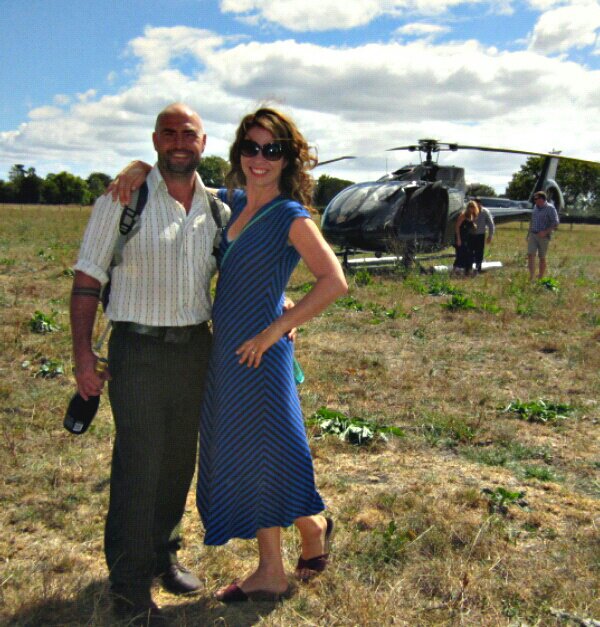 Don't these guys ev-ah sleep?
Oh, it's a dairy farm but they do keep a few pigs about.  Nitas and Car kept bugging us to go visit the piggies, so, after all the people had left, we took them out to the pen.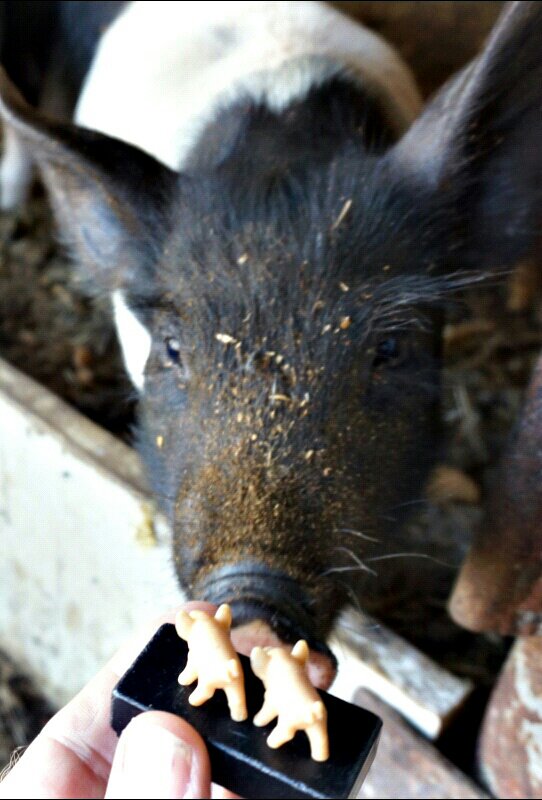 "Mad pig!  Mad pig!"  Nita's screamed!
And just in the nick of time Jack swept them away from the jaws of the hungry swine.
Cars only comment was "Oh, Barb, sorry, I think I just peed on your thumb"
Such weenie pigs!