The town of Rotorua sits on the South shore of a large lake with the same name.  The lake was formed as the caldera of an extinct volcano filled with water.  It has an island (Mokoia) that is really a rhyolite lava dome that formed when the caldera collapsed.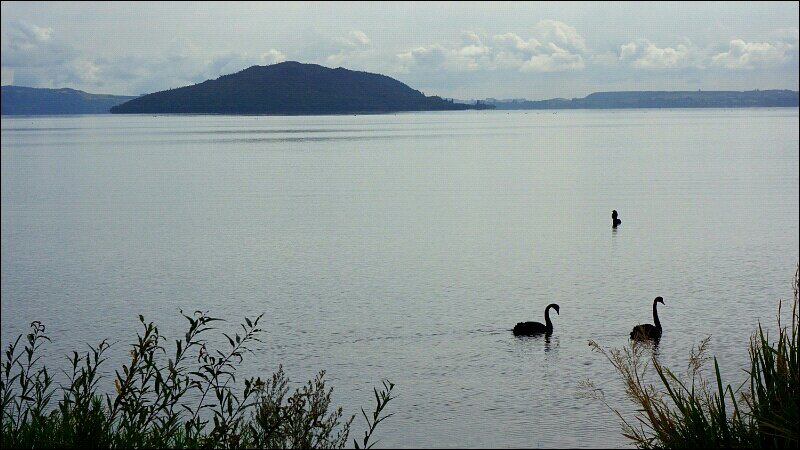 We tell you this because even in this town of 60,000, there's is a lot of geothermal activity going on! 
We took a stroll in a central city park (Kuirau), and believe us, it is like no other!  Paths meander through the park with dozens of geothermal oddities, mostly fenced with warning signs.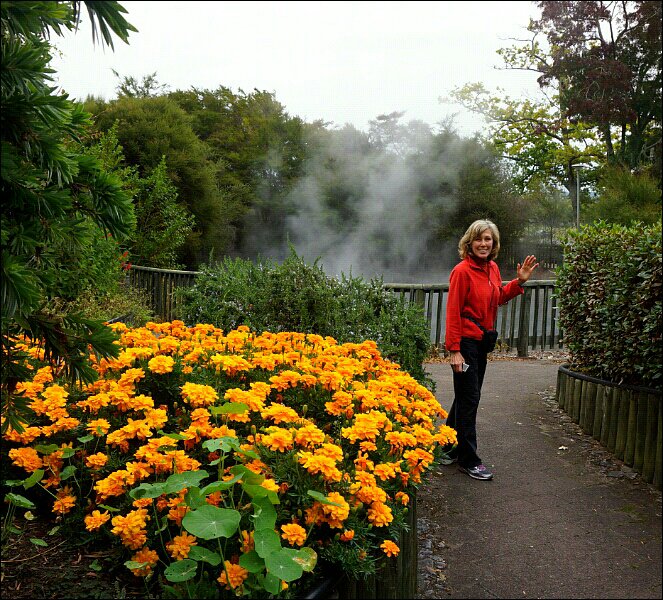 One second you're smelling flowers, the next, the sulfur from a boiling mud pit.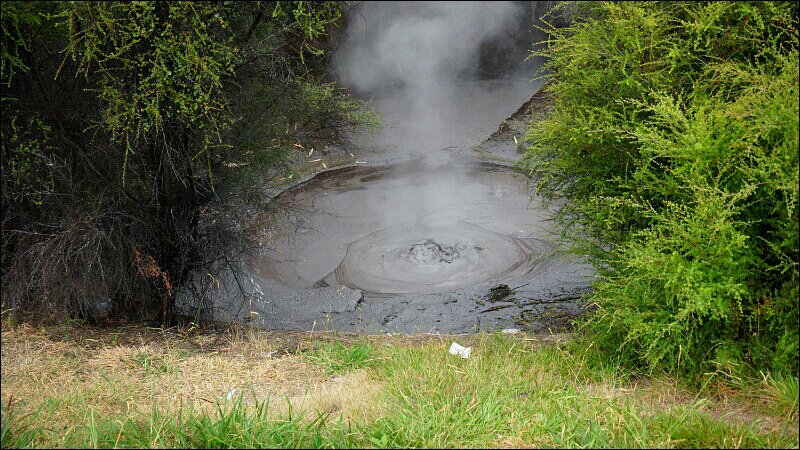 Truly one of the hottest parks on the planet, and it's free!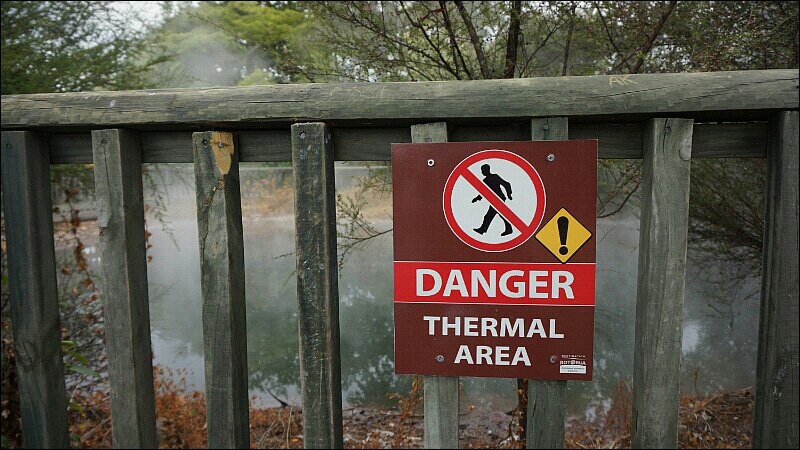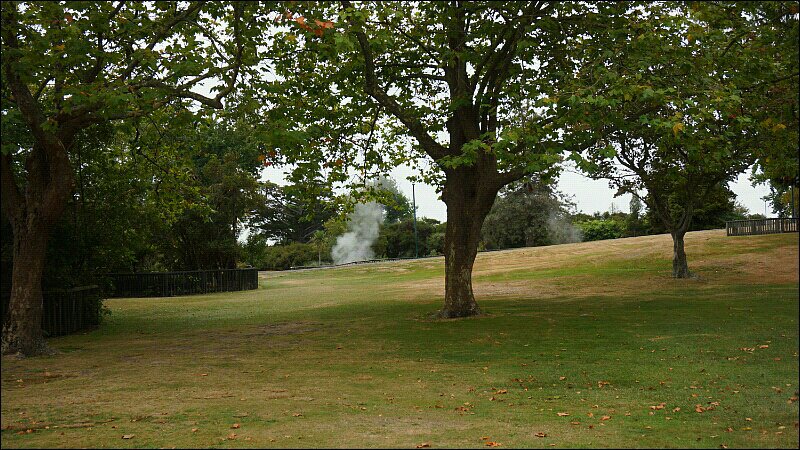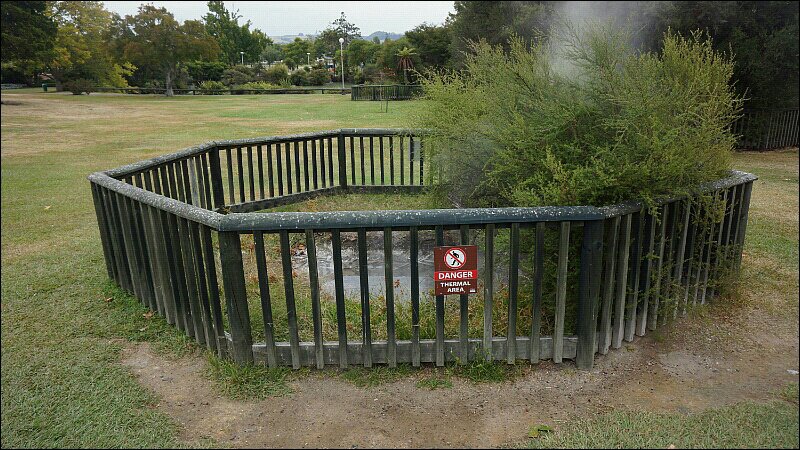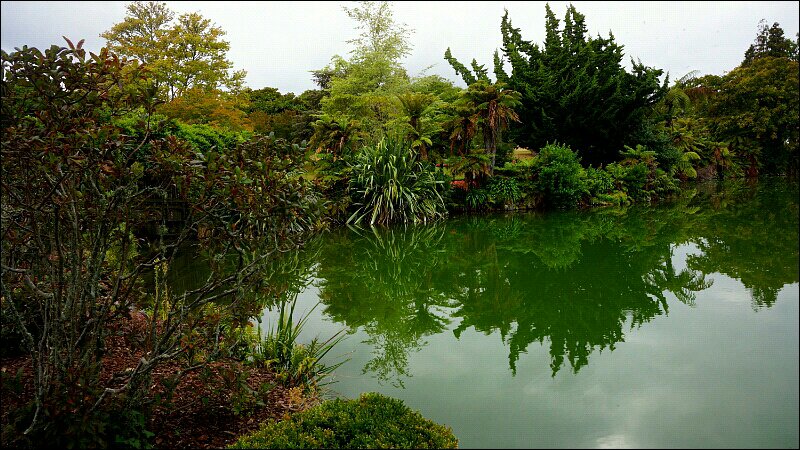 We cruised to other places in town, and, WOW, steam coming from the cracks in the streets, bubbling pits in someone's backyard and weird colored steaming mineral lakes, like you see above.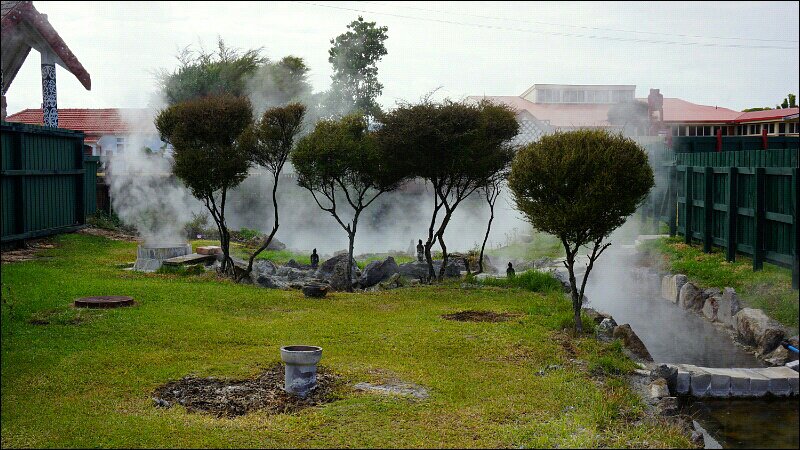 Above, a backyard fissure.  Not sure if we would want one of these in our backyard!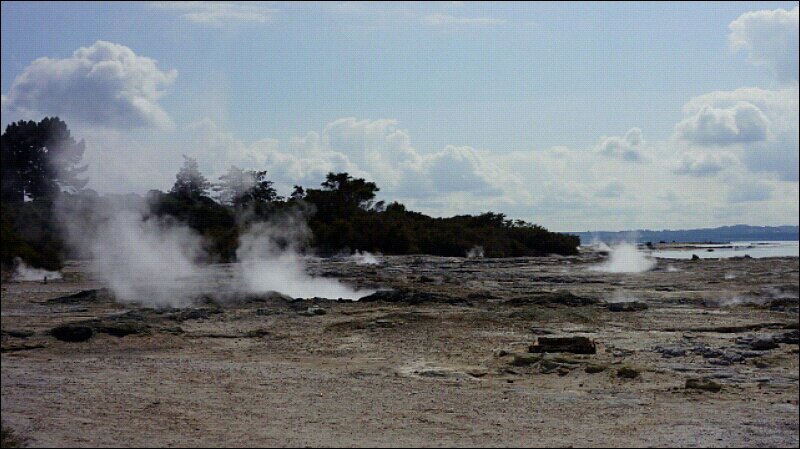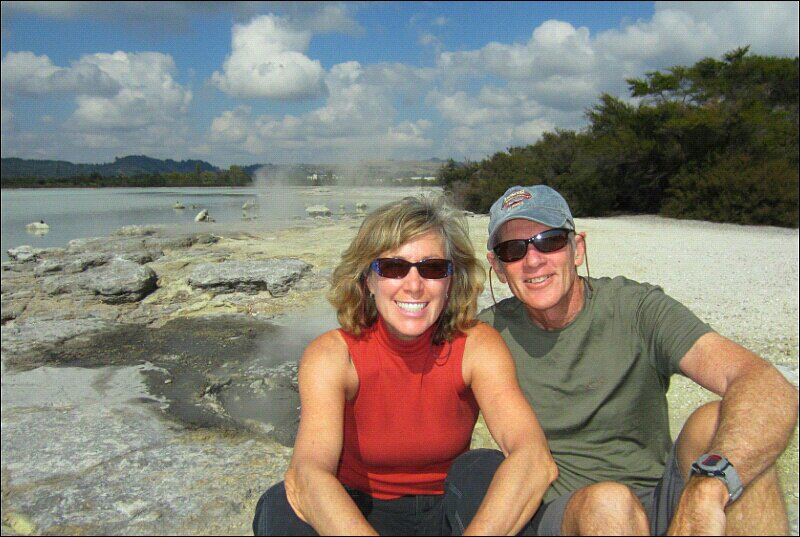 Above, Sulfur Point, steaming the wrinkles from our shirts.
Then, out of town is a public hot spring called Kerosene Creek.  Usually it can be crowded but we shared it with only two others.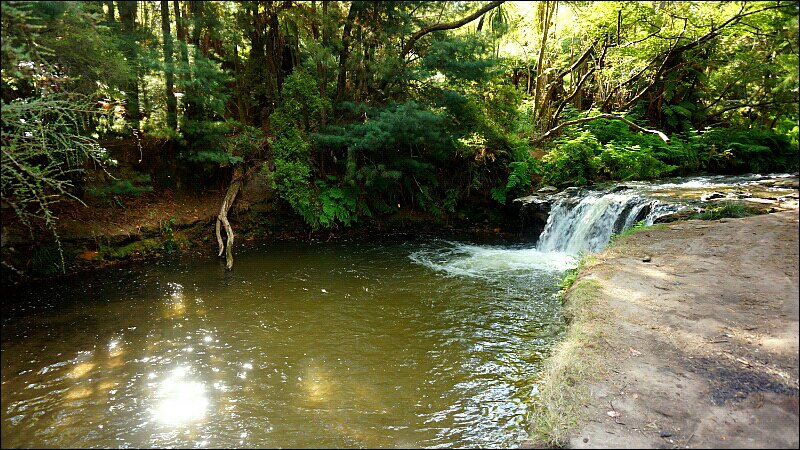 105 Degrees F, under that waterfall!  That's 40 C for our metric friends.  FUN @ Kerosene Creek!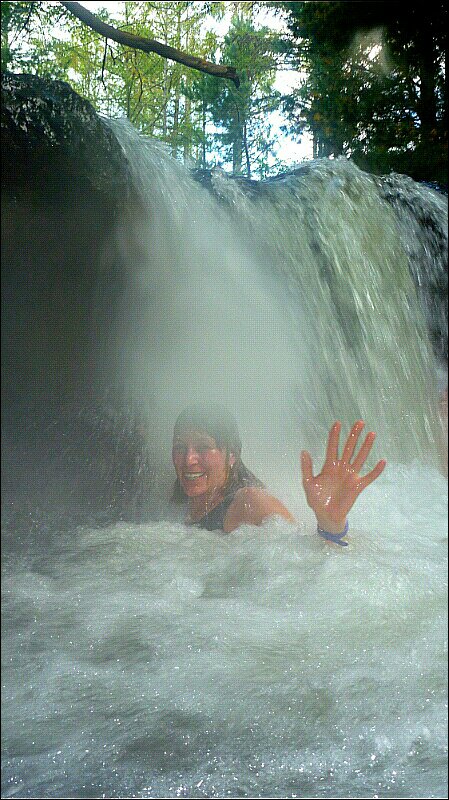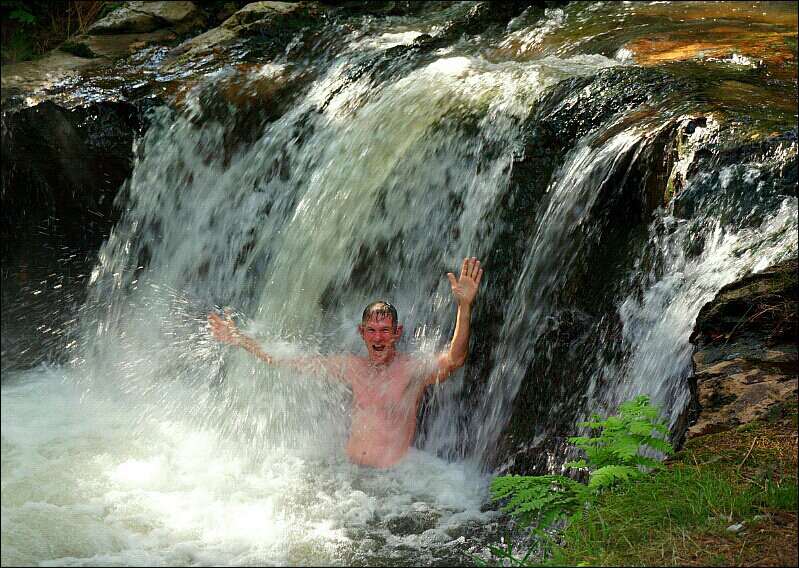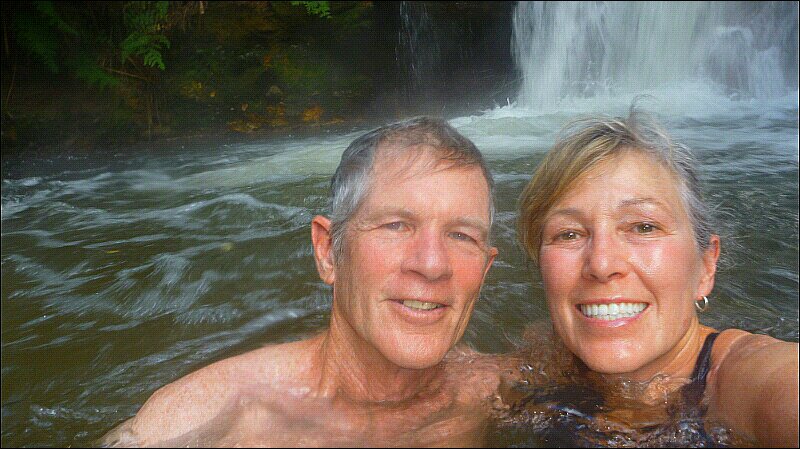 It did smell somewhat like kerosene though and we still can't get the odor out of our swimwear.