South of Lake Taupo,  on New Zealand's North Island is an extinct volcano called Mt. Ngauruhoe (say Nah ooh roo hoe ee).  Yeah, just like many words in Kiwi-land, difficult to pronounce and even more so to remember.  But, this mountain starred in the Lord of the Rings movies as the stand in for Mt. Doom.  So, we would attempt to climb this "Mt. Doom"!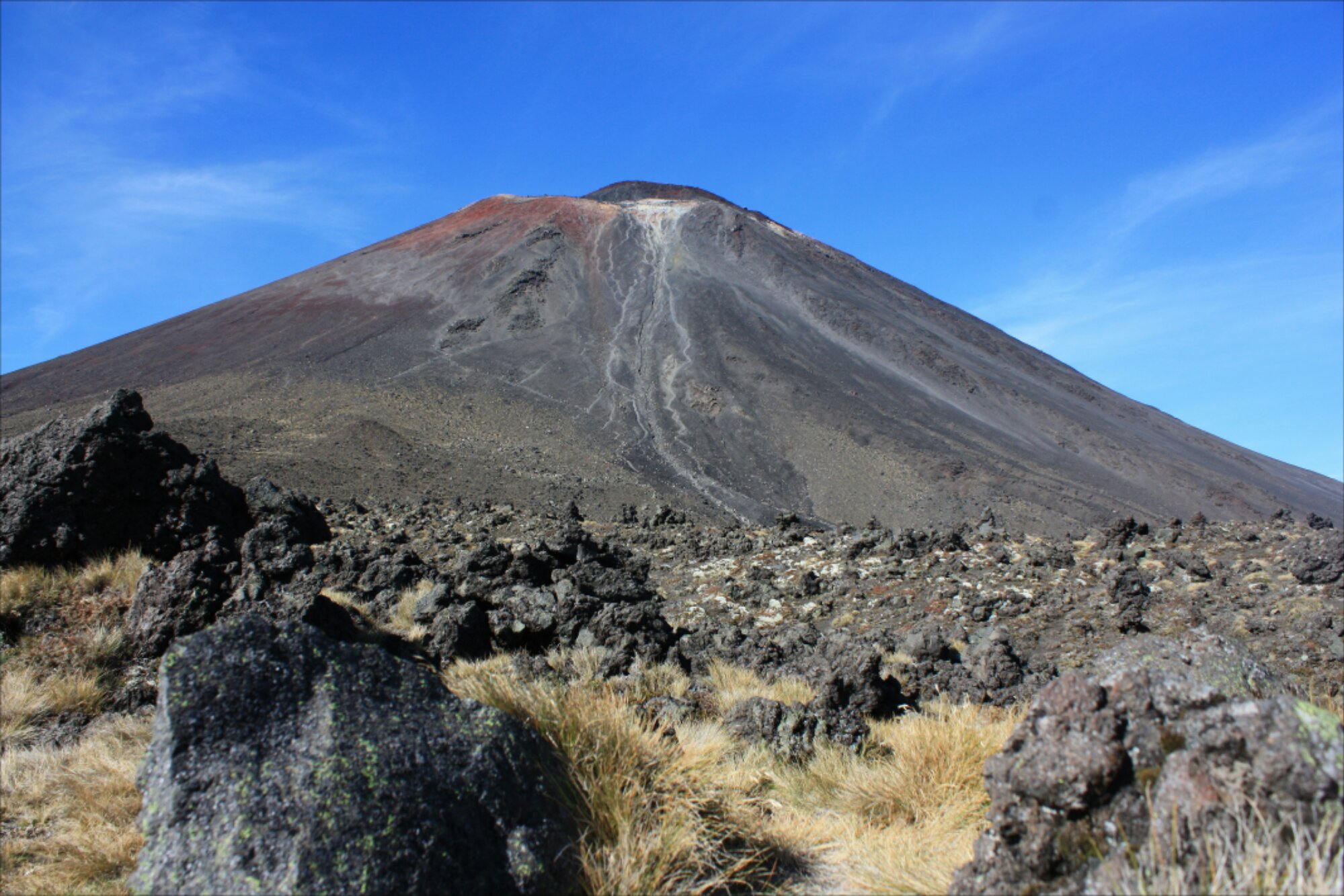 It isn't easy on a clear day.  It would even be more of a challenge today as viz was bad and we had none of the views that you see in the image above.
But we had some beta on the climb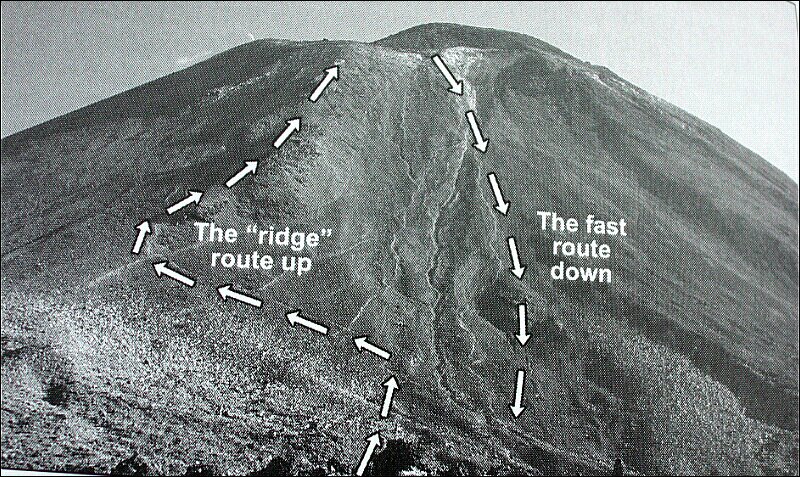 At 10 am, when we started, we were just under a thick cloud bank.  There was no Mt Doom to be seen.  We were hoping it would burn off or perhaps we could climb up above the clouds.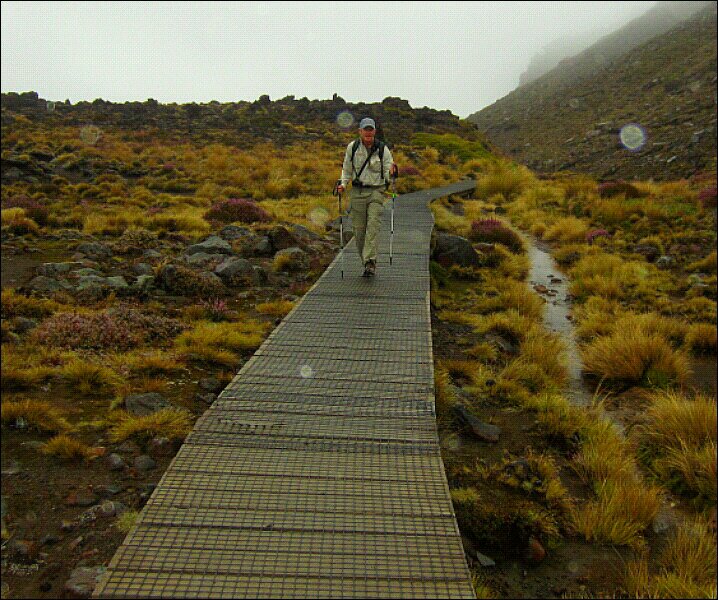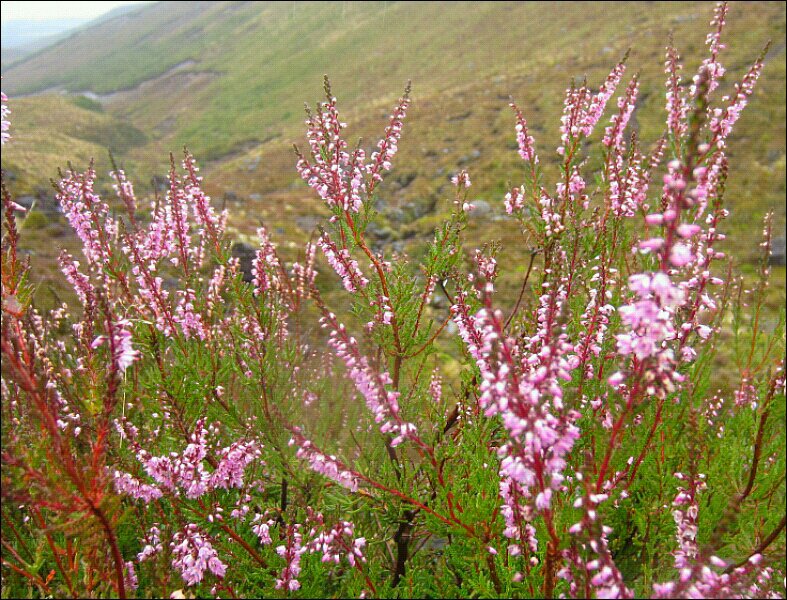 Somewhere up there is Mt. Doom?
Yes, it's just somewhere up there, hiding in a cloud.
Well, with good route finding we managed to find the rock rib and climbed up just left of it.  Then it got steeper and the scree started to take a toll on us.  Try climbing a 30 degree slope on tiny ball bearings.  At times it literally was "one step up and two down!".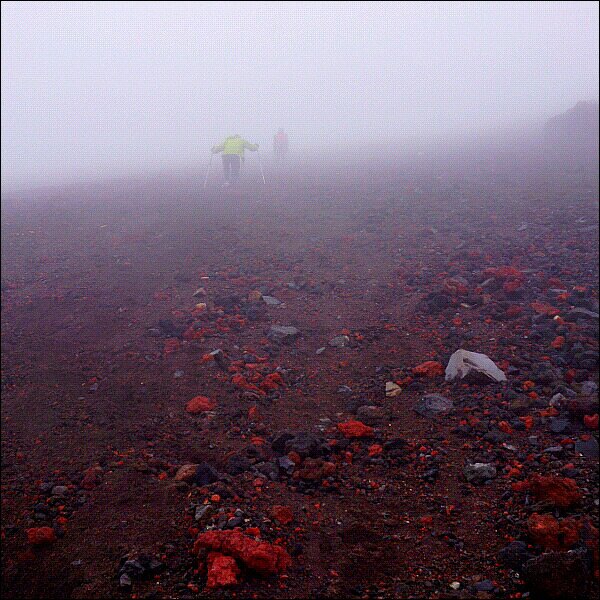 Look closely above – Barb in yellow, somewhere up in the clouds, getting worked by the scree. The weather was getting worse so while sitting in the safety of a large rock, at 1:30 pm, we decided to call it and turn around.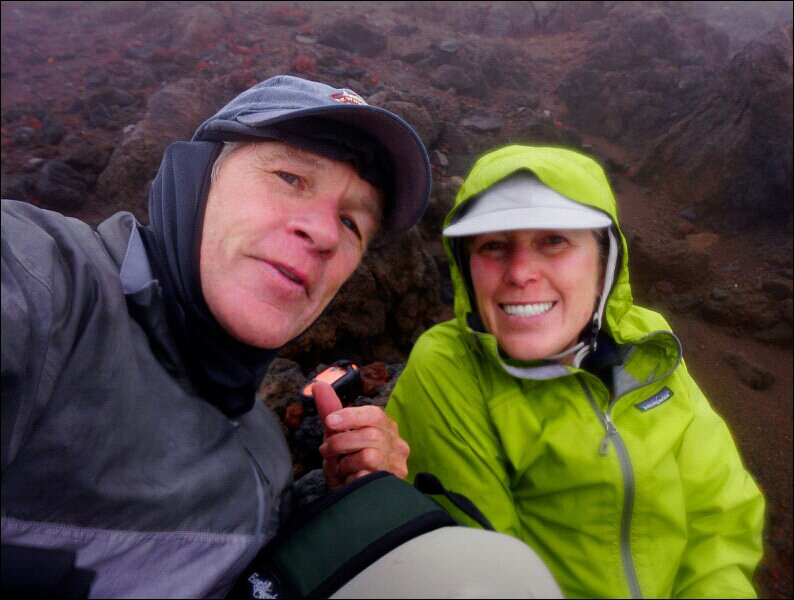 Selfie above at the turn around – (our SPOT put us at -39.15350,175.63422 elevation 2080 m and the summit was at 2291 so we were 210 meters shy (680 ft) which is a lot!)
Good thing we turned as it started raining on the way down and finally when we reached the car at 3:30, we were cold and pretty wet. 
We figured we made it to the White spot on the image below.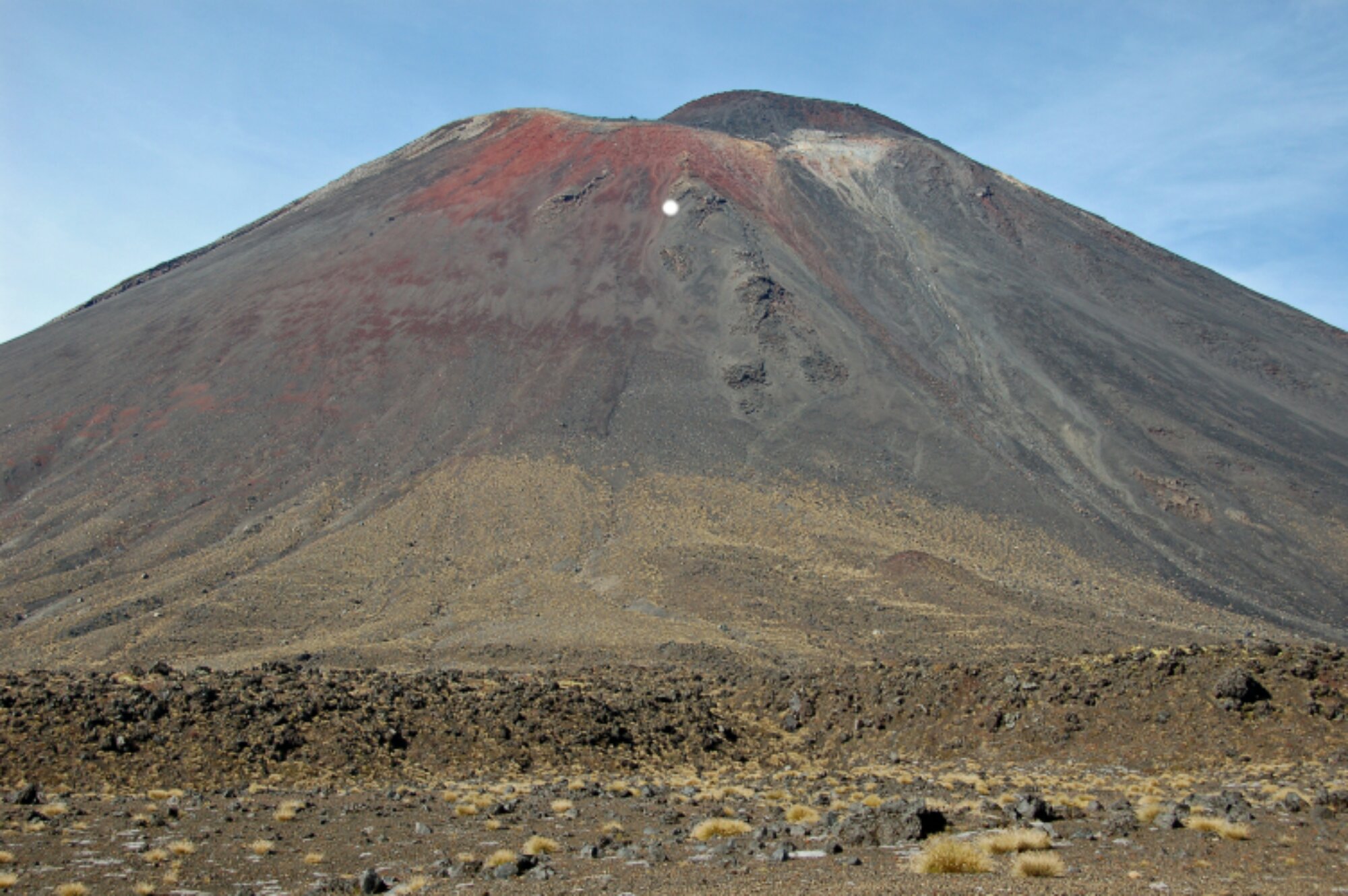 We can almost see the rock we were sitting on.
Oh, the things Barb makes us do!