If you look at a detailed map of NZ's North Island, you will notice a geographical oddity, a pronounced protrusion on the Western side.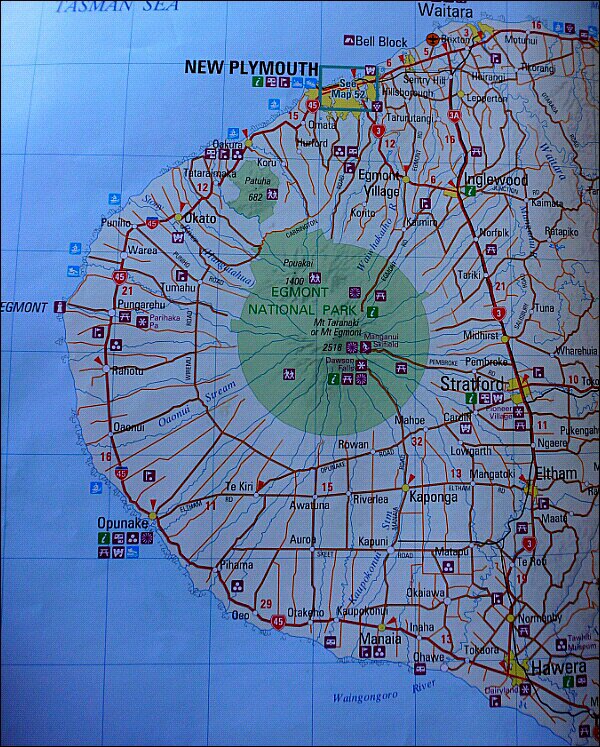 It is Mt. Taranaki, a dormant volcano and it dominates the skyline for-evah!
Today, we would be driving the ring road around it, from Stratford to New Plymouth and we would be looking for surfable waves because this road is also called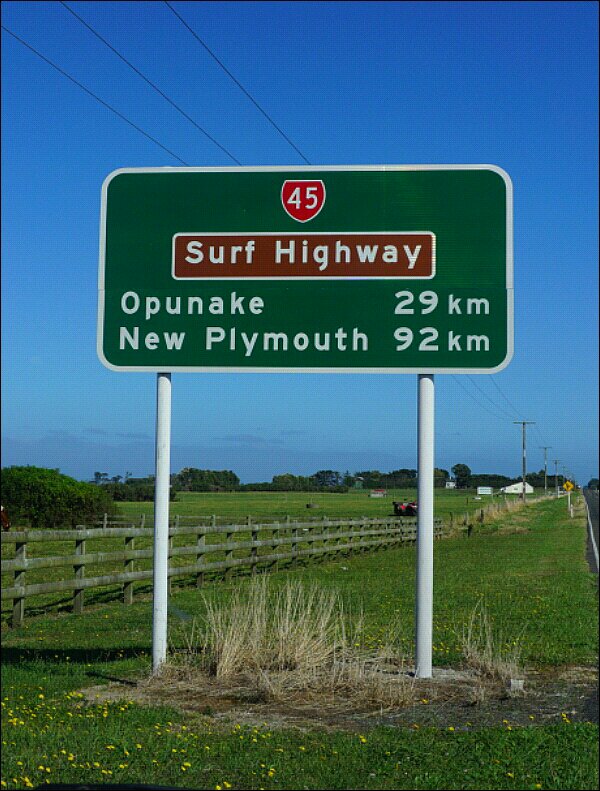 Wooo-hoo!  The Surf Highway!  But alas, we had no surfboards.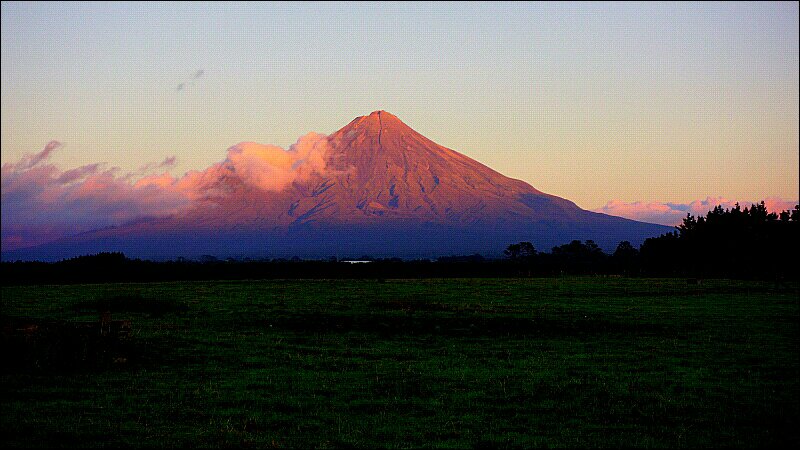 Mt. Taranaki at sunrise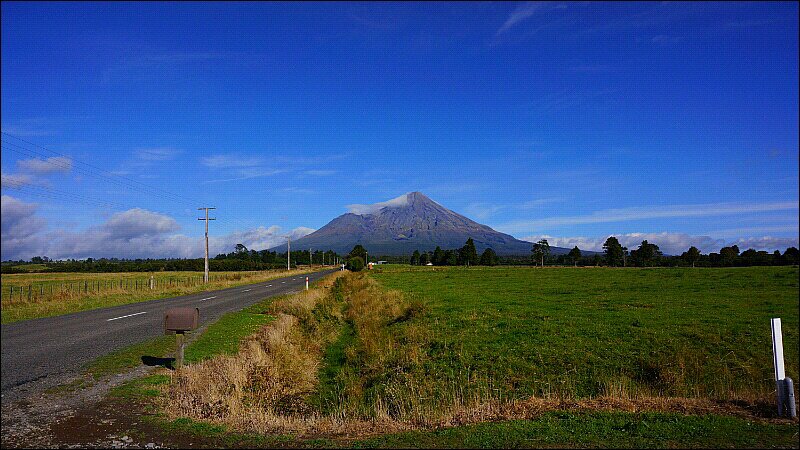 We would drive up the mountain as close as we could.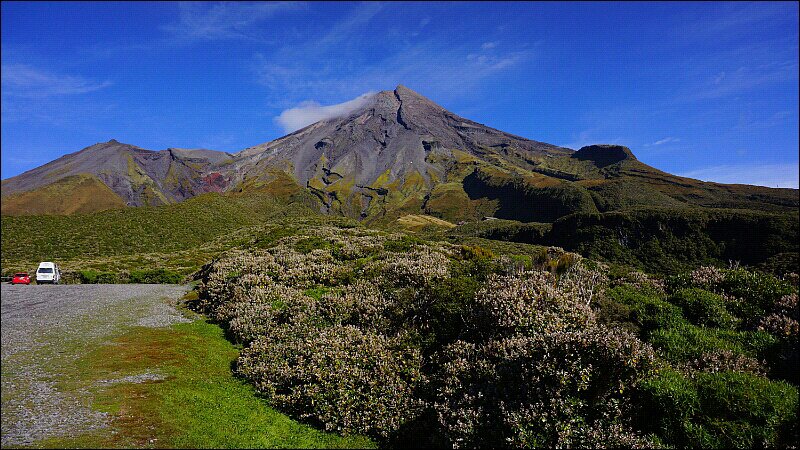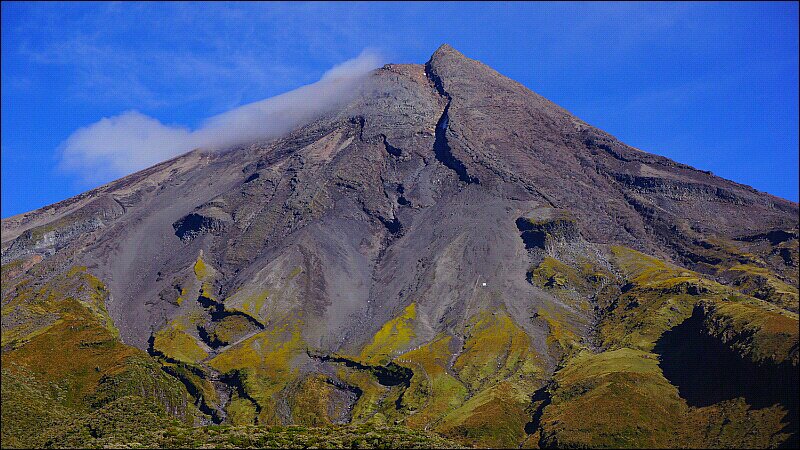 It is one long, hard day to climb it (right side ridge).  Barb really wanted to give it a go but Jack said we didn't have the time.  Plus, didn't we just do this on Mt. Doom?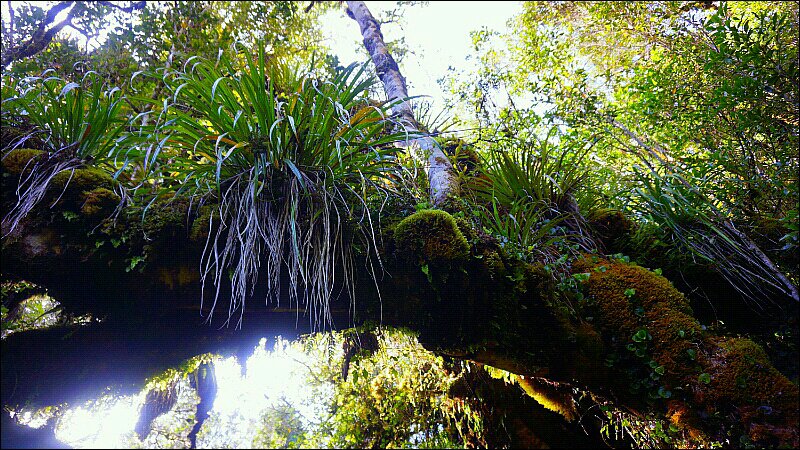 We hiked in a forest instead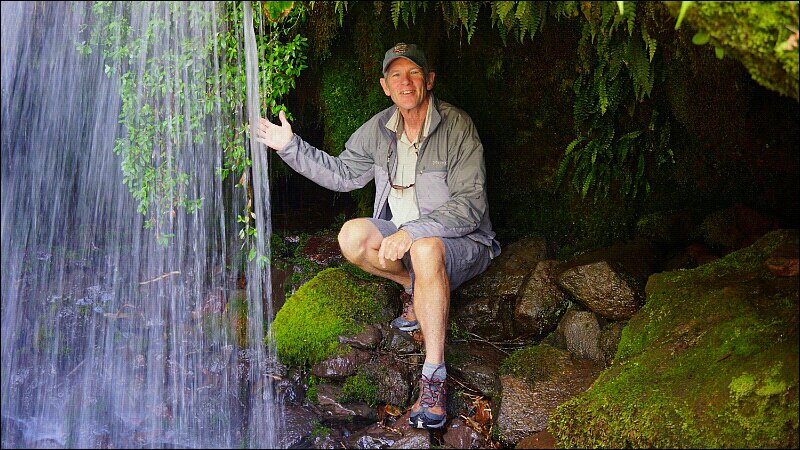 Found a cool little waterfall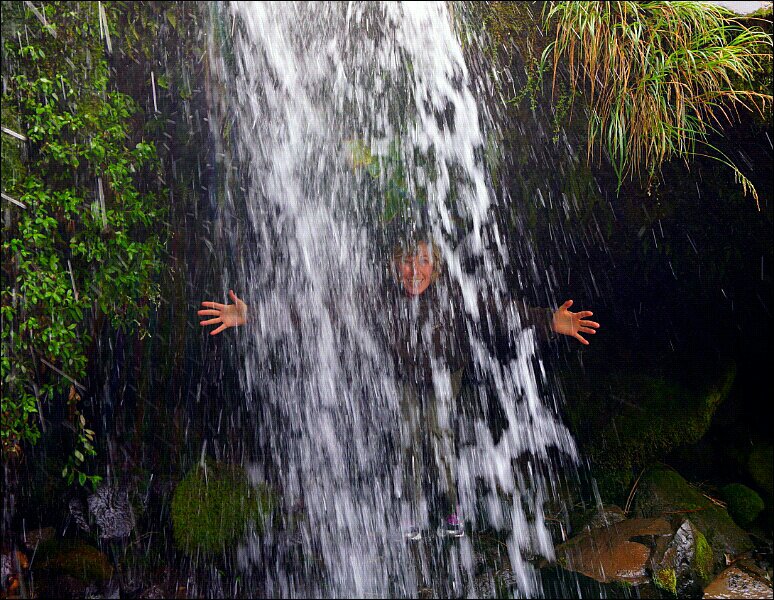 Barb, always pushing the envelope!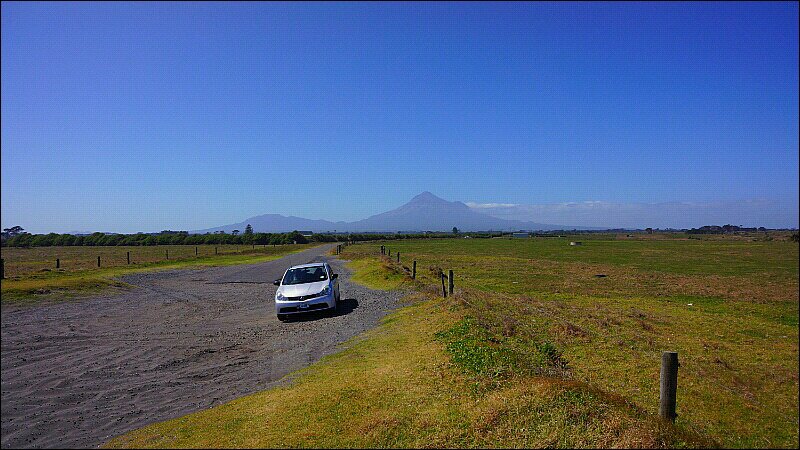 Then, with Taranaki in the distance, we drove out to as many beaches as we could.  It is not a populous area.  Mostly, it was just us.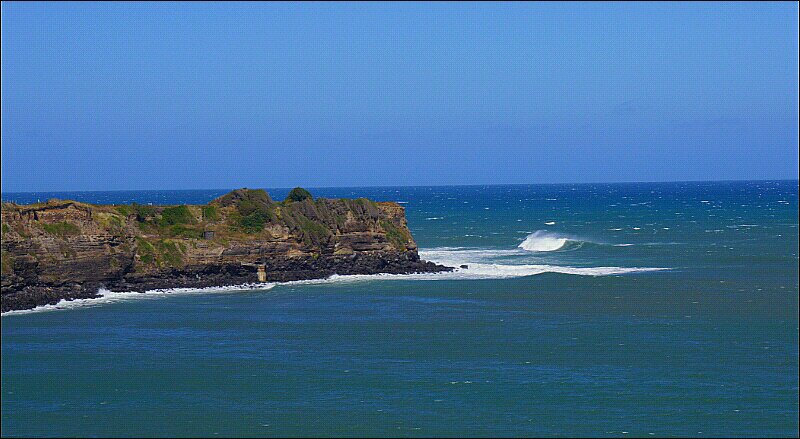 Saw some good waves but it was really windy.  If only Jack had brought all his wind surfing gear.  Then, out by Egmont lighthouse, we came across a gaggle of sailboarders.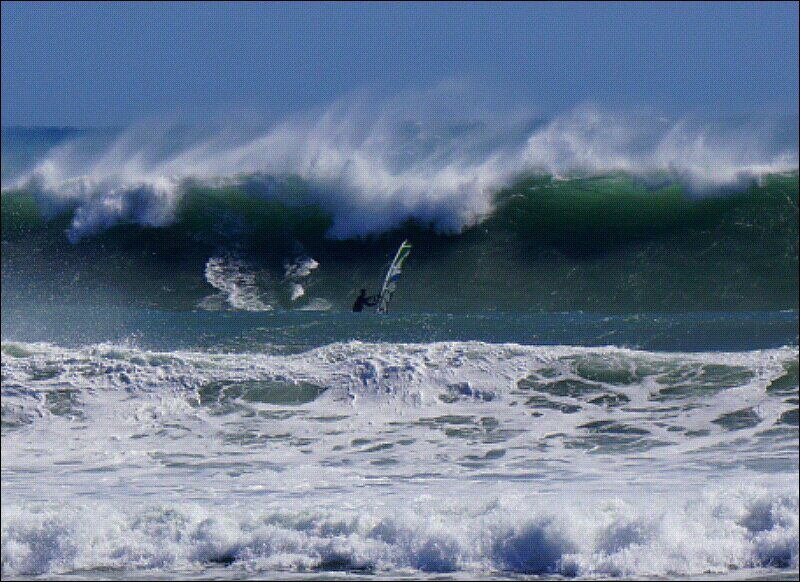 And some very big waves!  The sailboard mast above is 13 feet tall!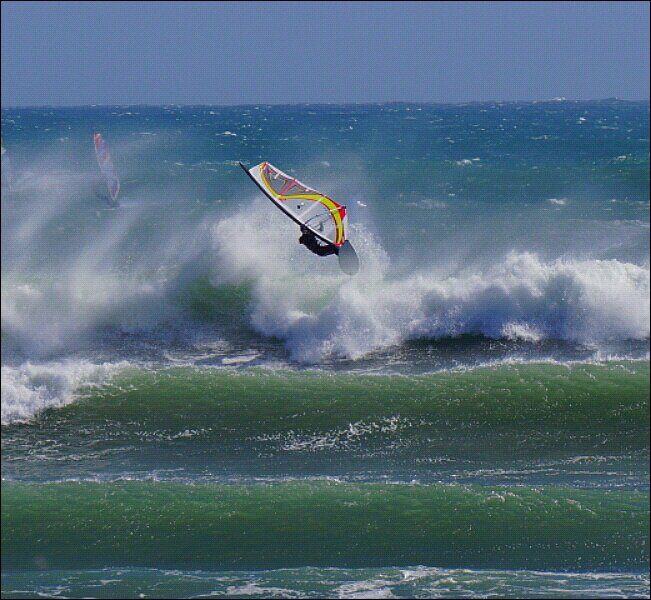 We drove on along the highway, noting huge potential at many beaches and camped for the evening up near New Plymouth.
Had a beautiful sunset over the harbour:-)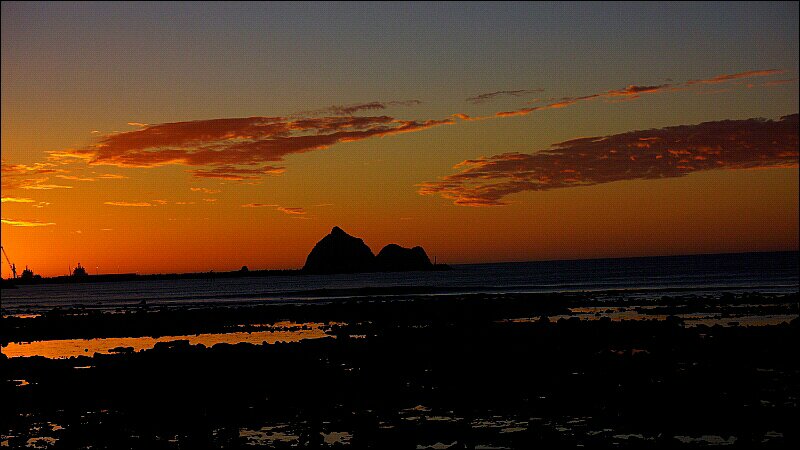 Another fun day!