Three years ago we celebrated Dunc and Barb's engagement on the Pacific Crest Trail.  Three weeks ago we were at Barb and Dunc's wedding.  Now, we are back at their dairy farm near Hamilton with only three days left of our trip.  Boo- Hoo.. How did it all pass by so quickly?
On our way to Hamilton we stopped for a bit of NZ Frenzy adventure, near the commercial glow worm caves.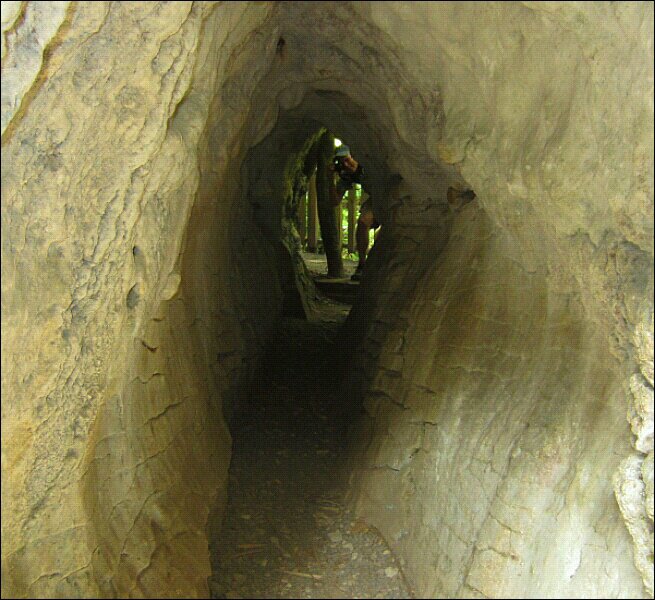 Yup, trail goes through here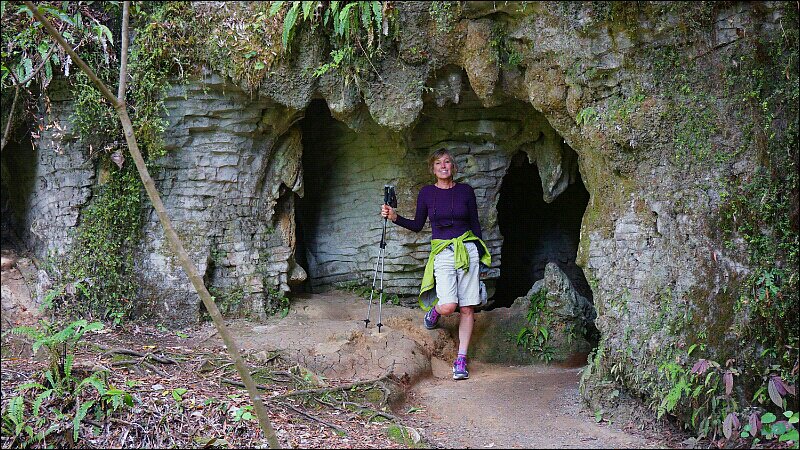 And here.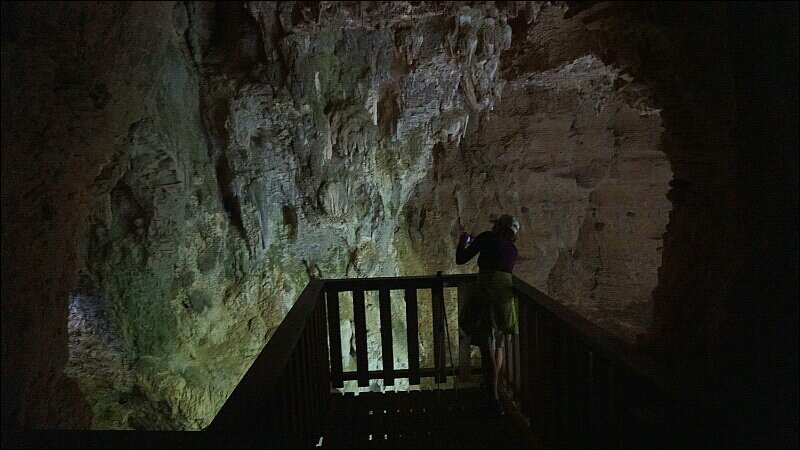 Can we hike off trail down into this thing?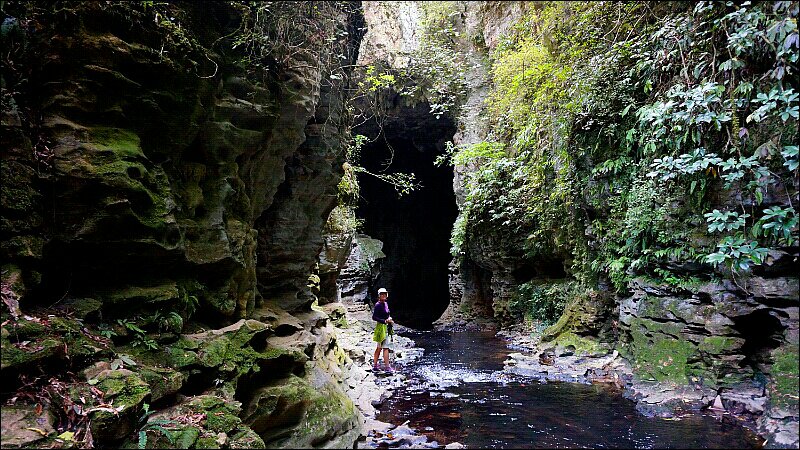 Yeah, look who's leading the way!  Big cave ahead.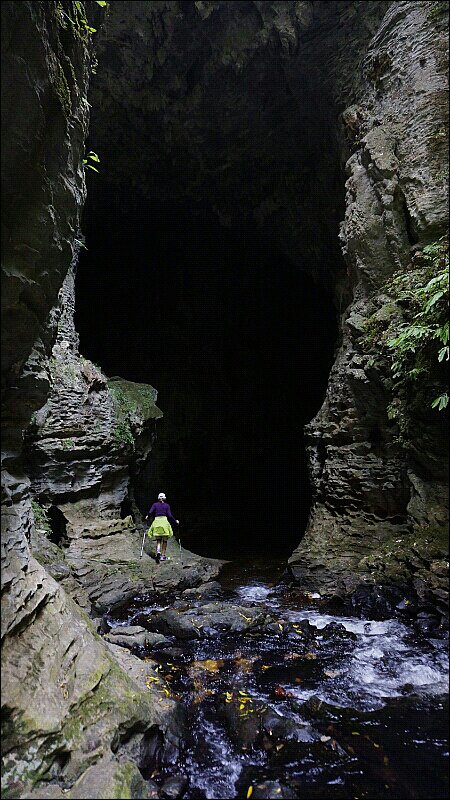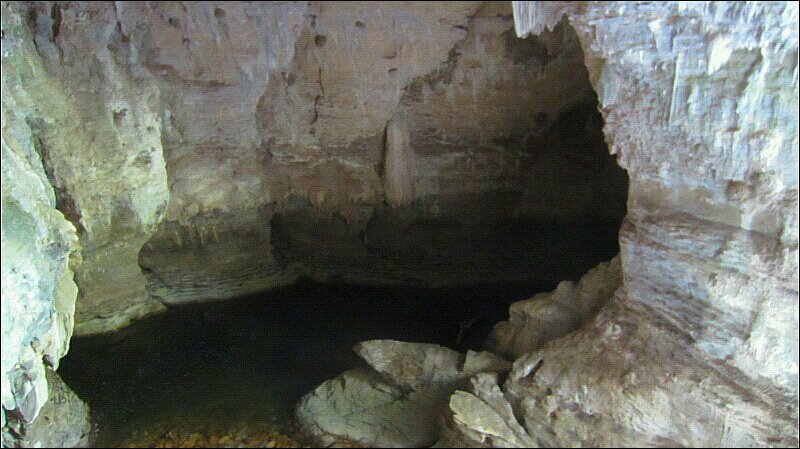 Woops.  Water too deep.  Barb says "Can we swim in just a bit?". Jack- "No, too cold, plus we have to get to Hamilton today and who knows where that underground river would take us".
So, now at DnB's,  having a "sweet as" time!  Even got up at 5 am to witness, first hand, the milking operation.

Cows – duh!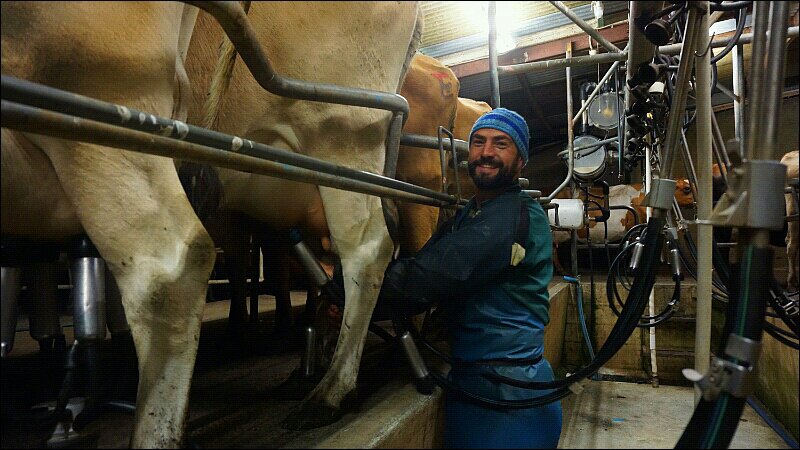 Dunc doing the milking thingies.  Lots of suckling noises in this place!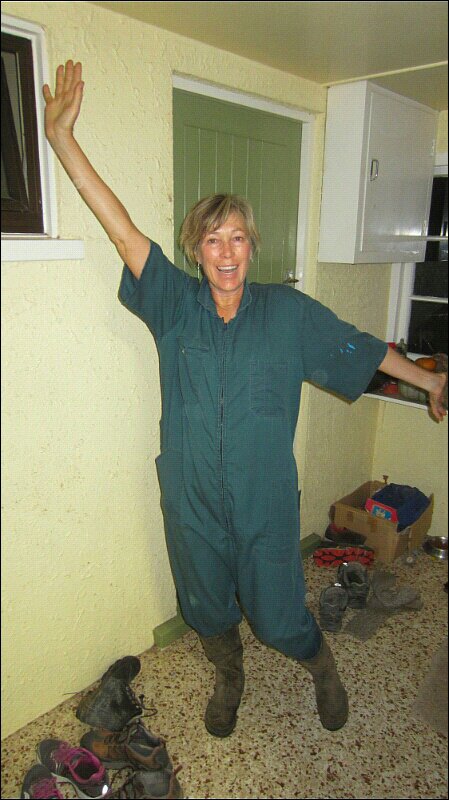 Applying for a milking-maid job?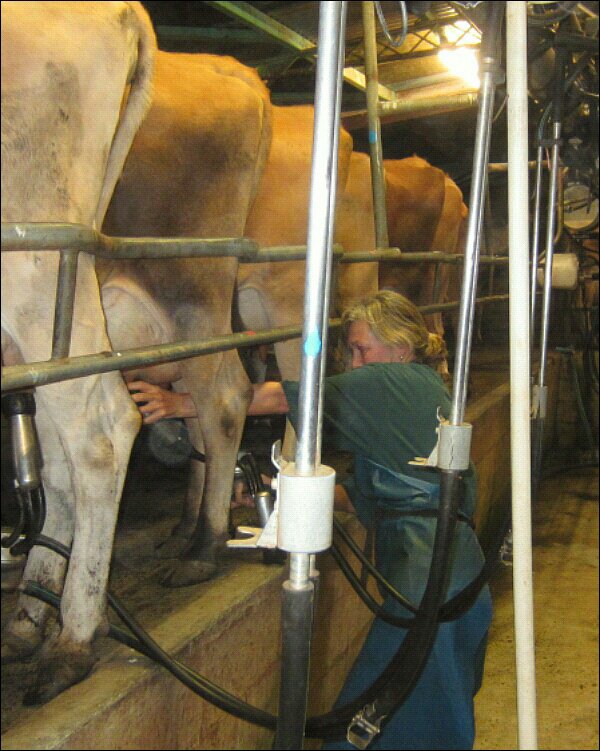 OK, these thingies slip on over these cow parts.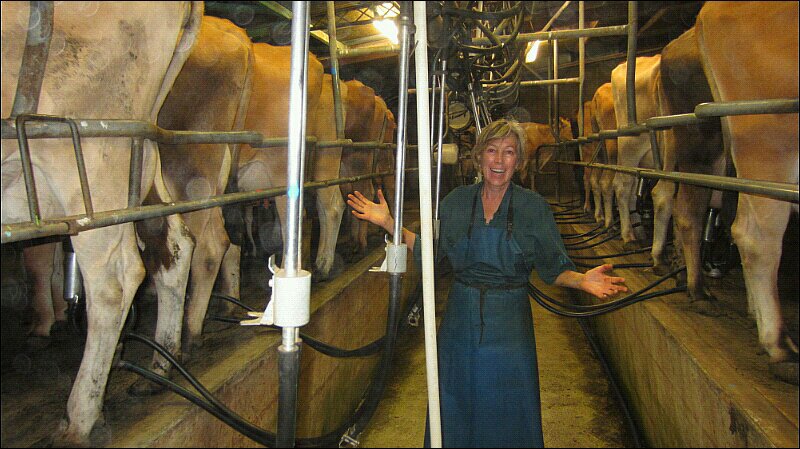 Fun in the milking bay!
Had a wonderful Mexican! dinner at DnB's last night.  We're gonna miss these guys!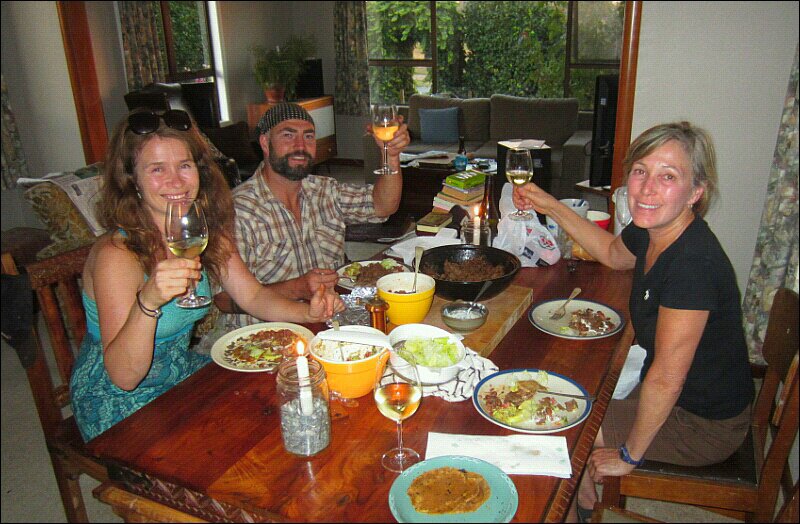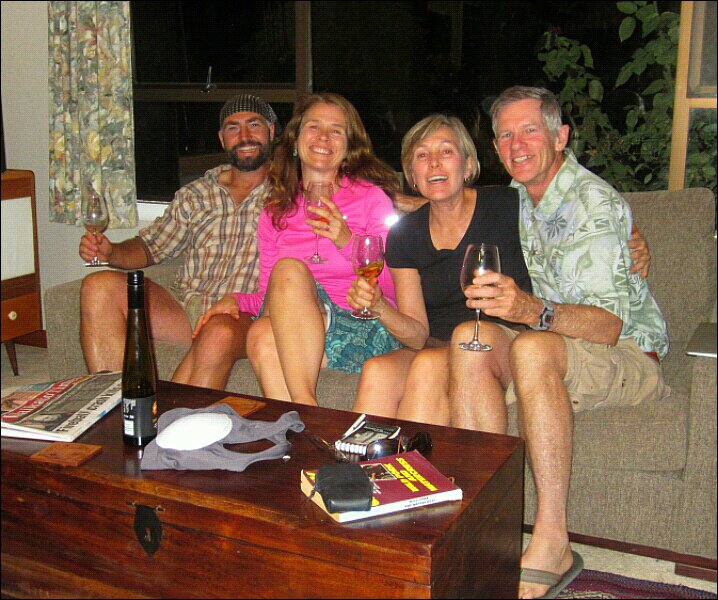 Yikes, after almost four months, we fly home tomorrow. It's a weird feeling.